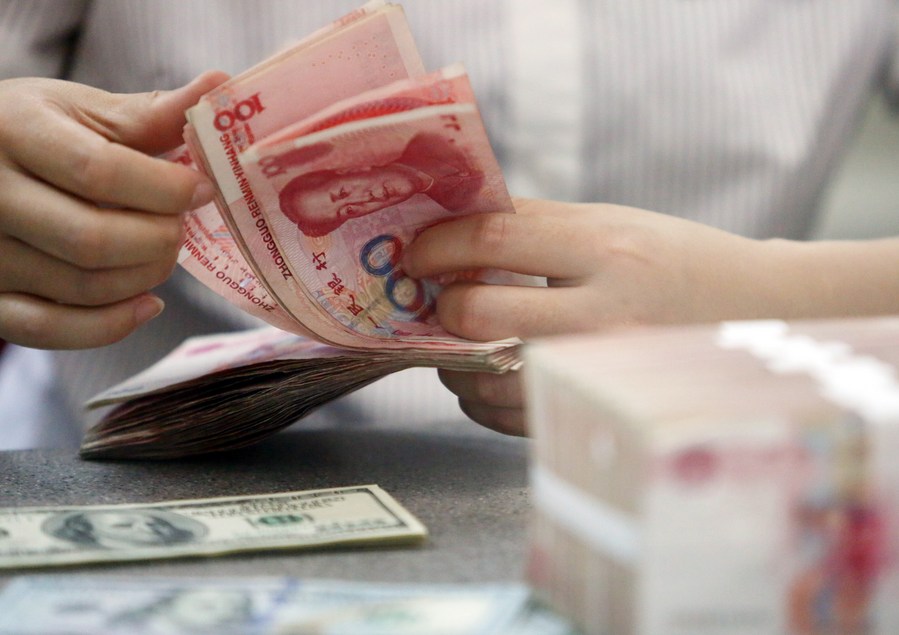 A worker counts Chinese currency Renminbi (RMB) at a bank in Linyi, east China's Shandong Province, Aug. 11, 2015. [Photo/Xinhua]

CME Group announced Monday that it will launch options on its existing U.S. dollar/offshore Chinese Renminbi (USD/CNH) futures on April 3, pending regulatory review.
These new contracts will be listed on and subject to the rules of CME, the world's leading derivatives marketplace said in a statement.
"USD/CNH options provide market participants with a powerful tool for implementing sophisticated hedging and trading strategies around the world's second largest economy," said Tim Brooks, head of FX Options Trading at Optiver. "By providing liquidity in USD/CNH products from launch, we look forward to enhancing the ability of market participants to seize opportunities and manage their risk with confidence."
"Offshore Renminbi has become a core part of global FX trading and we're delighted to offer these options contracts to help clients manage currency risk as China resets its economy during this period of reopening," said Paul Houston, global head of FX Products, CME Group.
"This is an exciting and timely addition to the CME Group FX option product portfolio as USD/CNH options have become one of the most traded pairs in the OTC market," said Adrian Averre, head of G10 FX Flow Options at BNP Paribas. "We look forward to being an active liquidity provider in the CME Group market."
CME Group exchanges offer the widest range of global benchmark products across all major asset classes based on interest rates, equity indexes, foreign exchange, energy, agricultural products and metals, the company said.