China needs robust legal safeguards and international cooperation to achieve its goals of reaching peak carbon dioxide emissions and carbon neutrality, according to a proposal by the Central Committee of the China Association for Promoting Democracy.

The proposal submitted to the 14th National Committee of the Chinese People's Political Consultative Conference (CPPCC) highlights three institutional challenges and suggests ways to overcome them.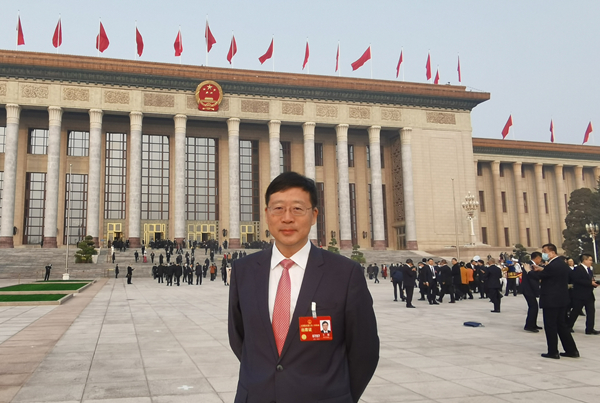 Wang Yi, vice chair of the National Expert Panel on Climate Change, a member of the China Association for Promoting Democracy and a deputy to the National People's Congress (NPC). [Photo provided to China.org.cn]

China plays a crucial role in realizing both China's and the global goal of carbon neutrality. In September 2020, China officially announced its dual carbon goals of reaching peak CO2 emissions before 2030 and carbon neutrality by 2060.
The first challenge identified in the proposal is the lack of top-level design for relevant legislation. Achieving CO2 emissions peak and carbon neutrality requires a comprehensive and fundamental law to regulate and coordinate the actions of various departments and stakeholders. This proposed "Climate Change and Carbon Neutrality Law" would help to build a socially and economically transitional system focused on future competitiveness, net-zero, resilience, and sustainability.
According to the proposal, the second challenge is the gap in corresponding institutional arrangements, especially during the 14th Five-Year Plan period. It states that accelerating a system that focuses on controlling CO2 emissions and intensity is necessary.
The third challenge outlined is coordinating and managing the work on "dual carbon" goals. Currently, the coordination mechanism that covers all governmental agencies, regions, and stakeholders is not robust enough, and the division of responsibilities is not clear enough, making it difficult to form a joint force.
The proposal recommends providing solid legal safeguard for achieving the dual carbon goals. The proposal recommends starting the legislative process of the "Climate Change and Carbon Neutrality Law" as soon as possible and revising relevant laws to ensure the low-carbon transformation of the energy structure. All relevant departments and localities should formulate and implement relevant laws, administrative regulations, local regulations, and standards within the legal framework.
"It is important to have a legal framework in place to ensure the stability and continuity of policies to reduce CO2 emissions. Such a framework would require extensive research and consultation with stakeholders," said Wang Yi, vice chair of the National Expert Panel on Climate Change, a deputy to the 14th National People's Congress (NPC) and a contributor to the proposal.
He acknowledged the challenges of implementing such a framework, which will affect various aspects of society and the economy and may require modifications to existing laws and regulations.
Wang stressed the need for long-term planning and policy implementation. He noted that while China had introduced various policies and plans to achieve its dual carbon goals, they have not been legally enshrined, leaving room for potential uncertainty and change in the future.
Wang also called for accelerating the transition from assessing the total amount and intensity of energy consumption to assessing the total amount and intensity of CO2 emissions.
The proposal highlights the importance of coordinating domestic and international efforts to achieve the dual carbon goals. The proposal recommends giving full play to the role of the office of the leading group on CO2 emissions peaking and carbon neutrality, strengthening overall coordination, and forming a broader consensus. It also suggests actively participating in formulating relevant international standards, providing technical specifications and guidelines, and building green supply chains, industrial chains, and value chains for bulk commodities and key resource products. Additionally, the proposal recommends strengthening cooperation with Belt and Road countries in green development and energy transformation.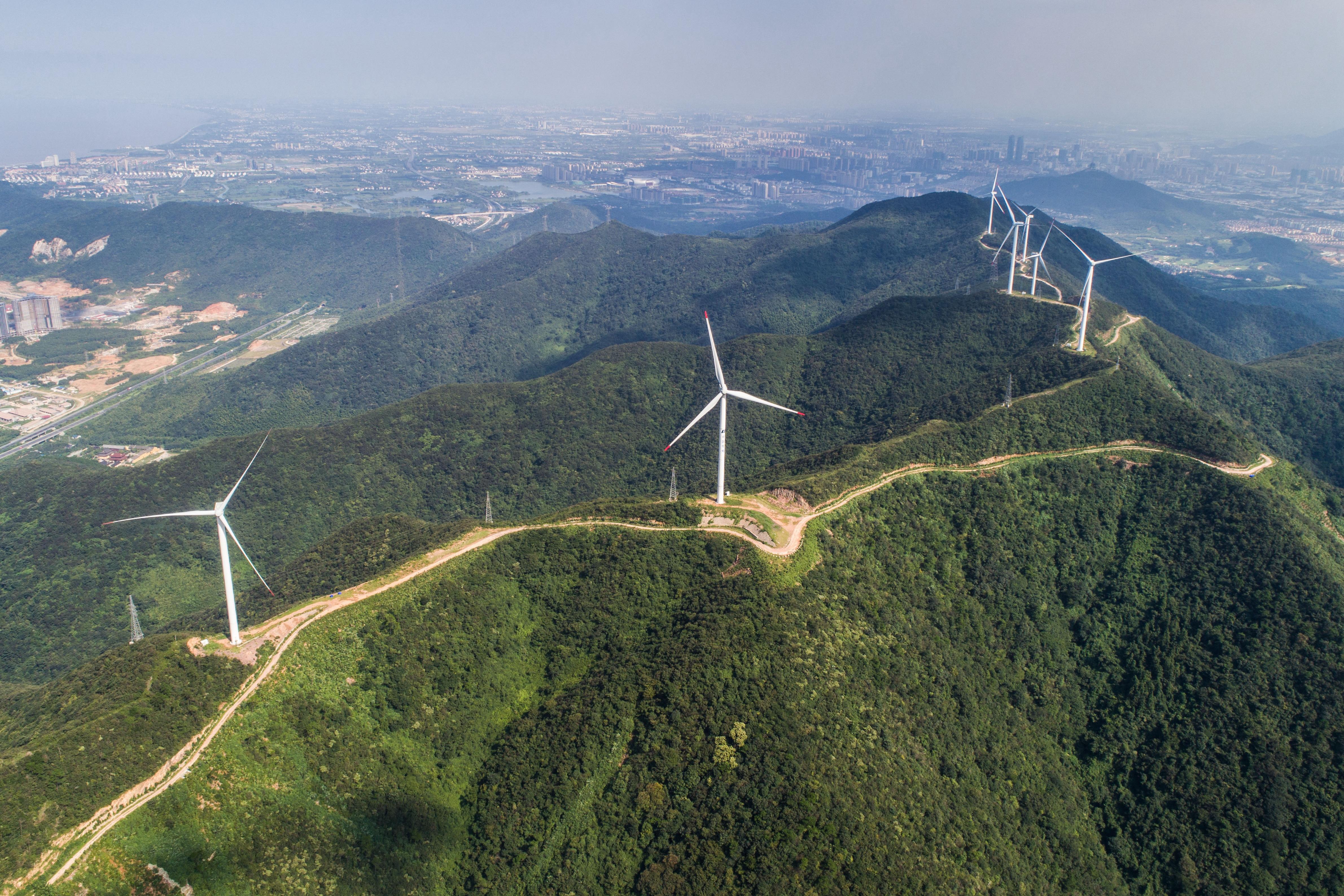 An aerial view of the Bianshan wind farm in Changxing county, east China's Zhejiang province. [Photo/Xinhua]

In addition to reducing CO2 emissions domestically, China is committed to promoting international cooperation, with Wang highlighting China's commitment to building a green Belt and Road and developing renewable energy in developing countries. He suggested that China could assist with planning and offer expertise based on its own experience in renewable energy.
However, he admitted that complicated international relationships and geopolitics could impact the country's dual carbon goals. He proposed focusing on sustainable development in the manufacturing industry to build a global green value chain and industrial chain. He further suggested that collaboration between China and Europe would be necessary to counterbalance the potential difficulties that could arise from pressure of political bias from the U.S.
Wang also advocated for more third-party market cooperation and international partnerships to help other developing countries achieve green growth and Sustainable Development Goals.
"The future development of renewable energy should not be limited to simply selling products like wind turbines and solar PV modules, but should also push our industrial structures, technologies, experiences, and investments to go beyond our borders and focus on strengthening local manufacturing capabilities, especially in producing renewable energy. This would help those countries achieve economic growth while also promoting green development," he said.