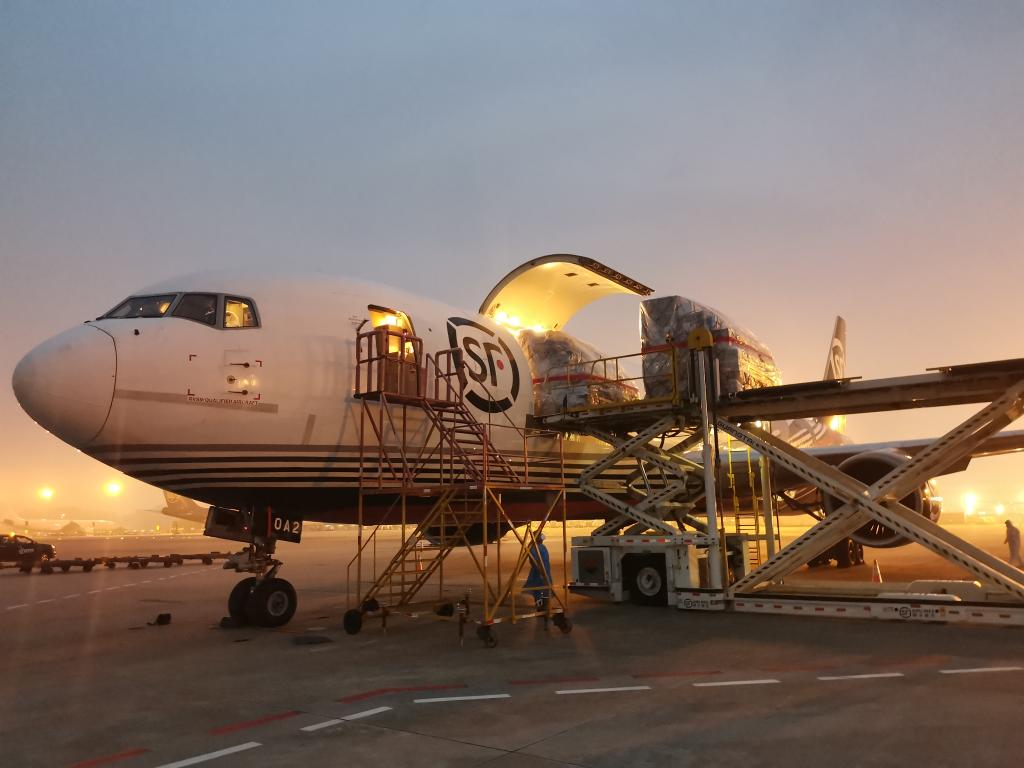 A Boeing 767 freighter carrying 45 tonnes of goods is seen at the Bao'an International Airport in Shenzhen, south China's Guangdong Province, March 19, 2022. [Photo/Xinhua]

SF Airlines, China's largest air-cargo carrier, has expanded the size of its freighter fleet to 80, the cargo carrier announced Sunday.
A Boeing 767-300 widebody freighter arrived on Sunday at Shenzhen Bao'an International Airport and joined the fleet of SF Airlines, the aviation branch of China's leading courier enterprise SF Express, said the cargo carrier.
Sunday marked the 30th anniversary of the founding of SF Express. It has made stable progress over the past decades by expanding its global express services to 84 countries and regions.
Headquartered in Shenzhen, SF Airlines was founded in 2009 as China's first private air express carrier. Around 30 percent of its freighters are widebodies.
The expanding fleet helps SF Airlines to enhance the air express capacities on the network at home and worldwide. It is currently operating 150 cargo flights each day on average.
Intensifying efforts to promote high-quality development, SF Airlines will continuously expand the fleet size and strengthen its air-logistics service capacities, said the cargo carrier.