China-Kazakhstan cooperation under the Belt and Road Initiative (BRI) has been fruitful in areas such as connectivity, production capacity, economy and trade, people-to-people and cultural exchanges.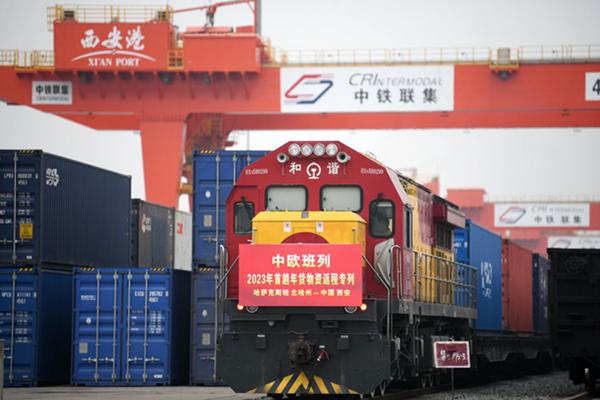 During Kazakh President Kassym-Jomart Tokayev's visit to China in 2019, the two countries decided to develop a permanent comprehensive strategic partnership. The strategic guidance of the heads of state guarantees and boosts the sustained and high-level development of China-Kazakhstan relations.
As good neighbors, good friends, good partners and good brothers linked by mountains and rivers, China and Kazakhstan have been pushing for closer connectivity by vigorously developing road and railway transit transport and international land-sea multimodal transport.
The China-Kazakhstan (Lianyungang) logistics cooperation base, the dry port in the Horgos-Eastern Gate special economic zone and the Western China-Western Europe international transport corridor have ensured smooth flows of freight across the Eurasian continent and also enabled Kazakh products to reach sea ports.
In 2022, railway cargo volume between China and Kazakhstan amounted to 23 million tons, up 20 percent year on year. Today, the China-Europe freight trains passing through Kazakhstan are constantly galloping, making the Central Asian country an artery for transit transport.
Under the framework of the initiative, which was proposed 10 years ago, China and Kazakhstan have been actively engaged in production capacity and investment cooperation, having formed a list of 52 projects with a total value worth of over 21.2 billion U.S. dollars. Such cooperation is also expanding to green, digital, scientific and technological fields.
The modernization project of Shymkent Oil Refinery and the launch of the petrochemical complex in Atyrau region have helped Kazakhstan to improve its industry. Renewable energy programs, including the Zhanatas wind farm, the Turgusun hydropower plant and the photovoltaic power plant in Almaty, have helped the country to shift to low-carbon development.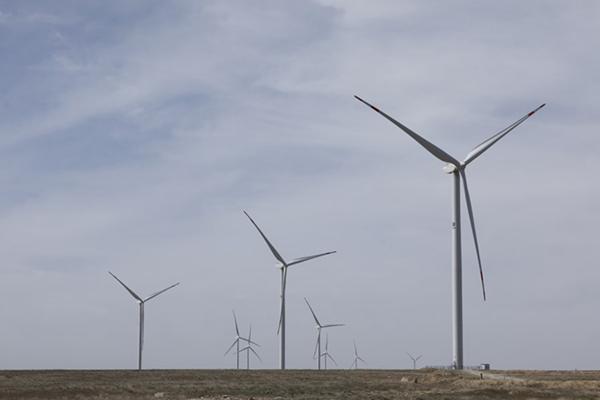 By the end of 2022, the total installed capacity of renewable energy projects with the participation of Chinese enterprises in Kazakhstan had exceeded 1,000 megawatts, according to official data.
At the same time, China and Kazakhstan have stepped up cooperation in inspection and quarantine, creating favorable conditions for agricultural product trade. To bolster cooperation in the agricultural sector, the two countries have strengthened policy coordination and standard alignment.
Last year, the trade volume of agricultural products between China and Kazakhstan reached 930 million U.S. dollars, a year-on-year surge of 61.3 percent. In addition to trade, cooperation in agricultural science and technology is also growing rapidly, with the two sides building joint laboratories and conducting research on new seeds and breeds.
With the two economies highly complementary, China has been Kazakhstan's second largest trading partner, largest export destination and second largest source of imports for years.
According to the General Administration of Customs of China, the total volume of trade in goods between China and Kazakhstan stood at 31.17 billion U.S. dollars in 2022, up 23.6 percent from the previous year.
Kazakhstan was the second country to open a national pavilion on the Alibaba e-commerce platform and more than 200 Kazakh enterprises are running business on the Chinese platform.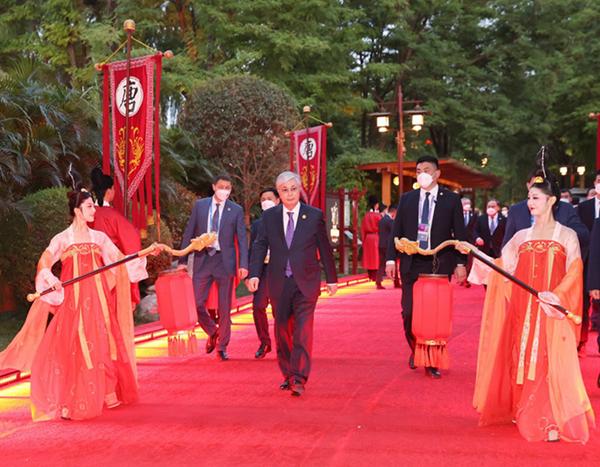 Meanwhile, China and Kazakhstan are cementing bond in the people-to-people and cultural sphere. Five Confucius Institutes have been founded in Kazakhstan and the Luban Workshop will soon be established too. In China, four universities have set up Kazakhstan research centers and students in two universities can major in the Kazakh language.

A movie telling the story of great Chinese composer Xian Xinghai and honored Kazakh musician Bakhytzhan Baikadamov has hit the screen. "A Bite of China" and other Chinese TV shows have been aired in Kazakhstan. Relevant departments of the two countries are making continuous efforts to facilitate personnel exchanges.
As a Kazakh proverb goes, "Friendship is an inexhaustible wealth." With the landmark China-Central Asia Summit being held in the city of Xi'an, the starting point of the ancient Silk Road, China and Kazakhstan are expected to move forward hand in hand on the road towards building a community with a shared future for mankind featuring long-lasting friendship, high-level mutual trust and common destiny, and open a new chapter of mutually beneficial cooperation.