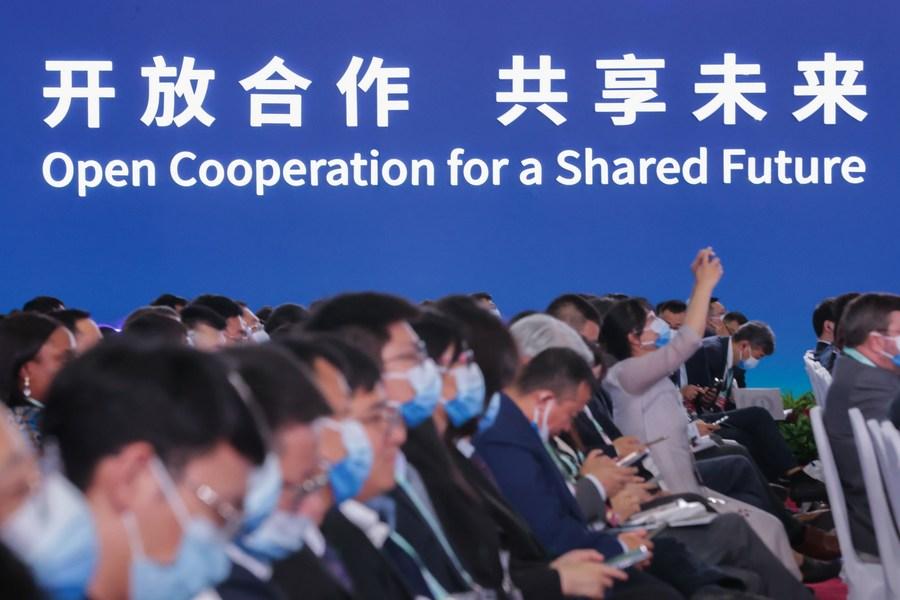 This photo taken on May 25, 2023 shows a scene of the opening ceremony of the 2023 Zhongguancun Forum in Beijing, capital of China. [Photo/Xinhua]
The official approval of the Beijing Zhongguancun comprehensive bonded zone has been announced by the State Council for establishment, Beijing Customs said Tuesday.
"The comprehensive bonded zone will feature research and development (R&D) and innovation," Zhang Geping, head of Beijing Customs, said at a press conference of the 2023 Zhongguancun Forum (ZGC Forum) on major scientific and technological achievements.
This year's ZGC Forum closed on Tuesday in Beijing's innovation hub of Zhongguancun, known as "China's Silicon Valley."
The Beijing municipal government formally applied to the State Council for the establishment of the Zhongguancun comprehensive bonded zone in July 2022. Located in Haidian District, the bonded zone has a planned area of over 0.4 square kilometers.