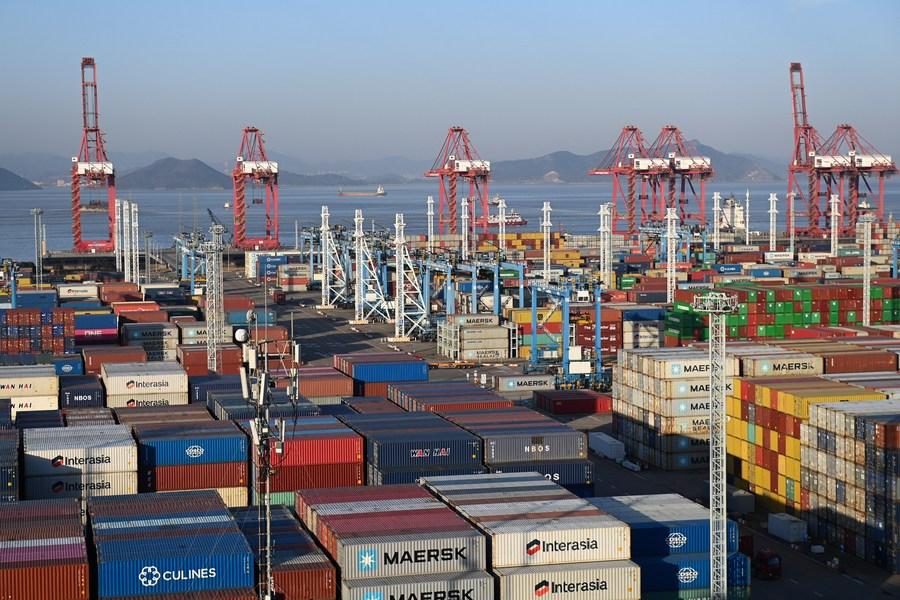 This photo taken on Jan. 31, 2023 shows a container terminal of Ningbo Zhoushan Port in east China's Zhejiang Province. [Photo/Xinhua]
East China's Zhejiang Province saw its foreign trade volume rise 8.4 percent year on year to 1.98 trillion yuan (around 278 billion U.S. dollars) in the first five months of 2023, according to Hangzhou customs authorities.
Zhejiang's exports totaled 1.46 trillion yuan in the period, up 8.8 percent year on year, and imports totaled 518.16 billion yuan, up 7.4 percent.
The province's foreign trade with the Association of Southeast Asian Nations, the Middle East, Latin America and Africa amounted to 278.7 billion yuan, 229 billion yuan, 200.27 billion yuan and 156.46 billion yuan, respectively, together accounting for 43.7 percent of the province's total foreign trade volume in the first five months.
The province's trade with countries along the Belt and Road rose 16.7 percent to 763.6 billion yuan.