China General Nuclear Power Group (CGN) announced the release of its 2023 Sustainable Development Report at a press conference in Paris on June 23, with the aim of globally sharing CGN's efforts in implementing sustainable development principles, fulfilling social responsibilities and protecting the environment. The report was presented in three languages, Chinese, English, and French.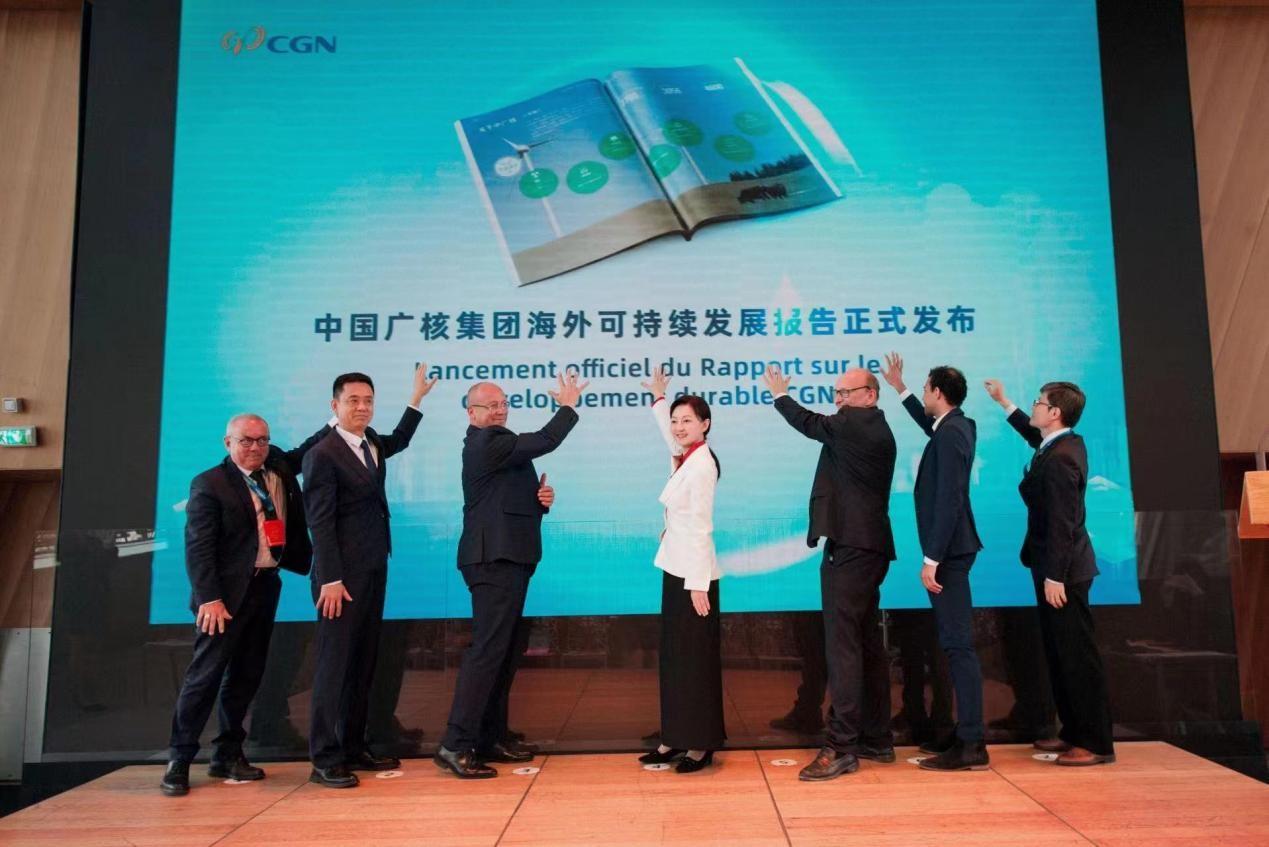 CGN unveils its global sustainable development report in Paris on June 23.

The event was attended by Jean Philippe Dugoin-Clément, vice president of the Regional Council of Île-de-France (Paris); Bernard le Guen, vice-president for international nuclear energy projects at Électricité de France (EDF); Jan Noterdaeme, co-founder of CSR Europe (CSRE); Michel Derdevet, associate professor and lecturer at Sciences Po and professor at the College of Europe; Guillaume Moukala Same, economic research analyst at Paris-based think tank Asterès; Li Wenguo, secretary-general of the France-China Chamber of Commerce and Industry; Li Li, director at CGN; representatives from Chinese-funded institutions in France; international partners of the group; and journalists from leading media outlets, among others.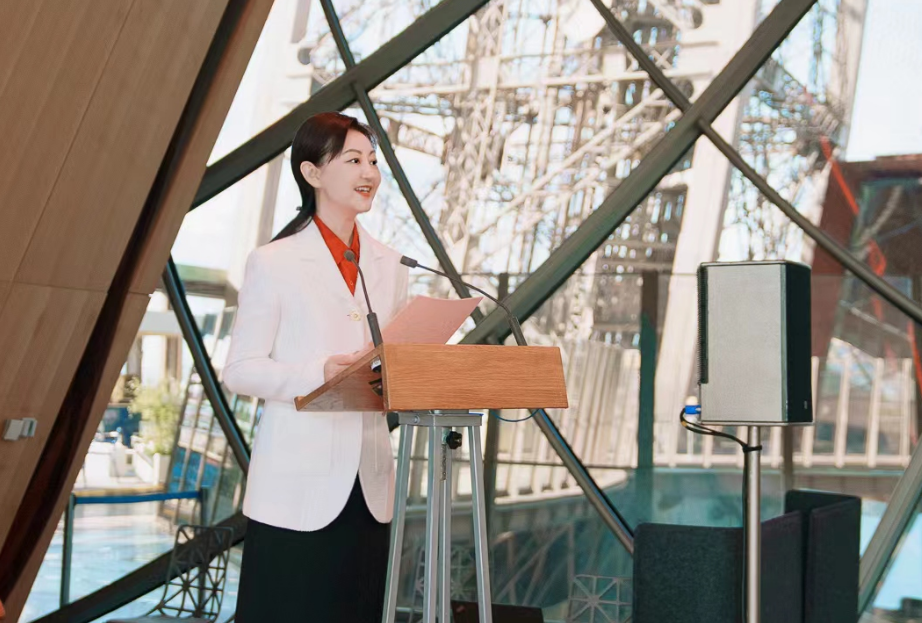 Li Li delivers a speech at the press conference.

During her speech, Li Li, emphasized that CGN, as an international clean energy company, is committed to nuclear power as its cornerstone while actively pursuing the development of clean energy sources including nuclear, wind, and solar power. Through tangible actions, CGN has successfully turned the corporate vision of "developing clean energy for the benefit of human society" into a reality.
CGN currently supplies clean electricity to 15 countries and regions worldwide, including France, Malaysia, and Brazil. From 2018 to 2022, CGN's facilities outside its home market generated 237.8 billion kilowatt-hours of clean electricity, equivalent to a reduction in standard coal consumption of 71.697 million tons (or CO2 emissions by 191.429 million tons) and the afforestation of an area spanning 535,100 hectares. CGN plays an active role in contributing to the global low-carbon energy transformation and in fostering sustainable development.
In addition to expanding its business presence, CGN actively cultivates environmental cooperation with the local communities where its projects are located. They have made several modifications to the design plans of the Husab uranium mine in order to protect Namibia's national flower, the Welwitschia mirabilis, ensuring its sustainability and continued blossoming in the desert. CGN facilitates local employment and talent development through localized hiring practices. The company also values and encourages cultural diversity and inclusiveness by organizing a series of cultural exchange events, among them, the Husab Cup marathon in Namibia, the Harvest Festival in Brazil, and the Night of Chinese Costume, fostering strong bonds.
During the press conference, Bernard le Guen shared photos of his work in China, highlighting the long-standing friendship between EDF and CGN. Jan Noterdaeme provided a comprehensive and in-depth analysis of CGN's Sustainable Development Report, emphasizing the crucial role of biodiversity and environmental protection in CGN's sustainable development roadmap.
"Looking ahead to 2030, the growth of wind power as a viable energy source is expected to have a tremendous economic impact, with a projected net value of 1.1 billion euros and the creation of 17,500 additional jobs." During the panel discussions, Guillaume Moukala Same underscored the importance of wind power development, while Michel Derdevet explained the significance of Sino-French cooperation and the close relationship between nuclear energy and Europe. "Cooperation between Europe and China in nuclear technology presents an opportunity for a rapid transition from fossil fuels to the extensive development of wind, photovoltaic, and nuclear power. Given the long-standing history of nuclear cooperation between France and China, the development of this partnership is vital for jointly constructing a sustainable energy future."