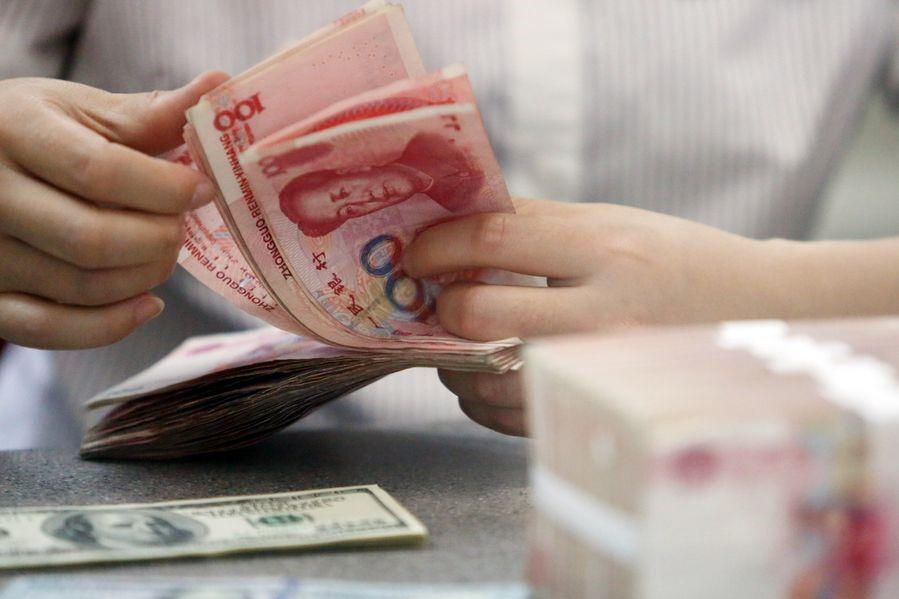 A worker counts Chinese currency renminbi at a bank in Linyi, East China's Shandong province. [Photo/Xinhua]

China is likely to continue prioritizing domestic factors in its monetary policy as the new central bank governor takes office, treating solid economic growth as a buffer against any lingering uncertainties resulting from United States' monetary tightening, experts said on Wednesday.
There may be further easing moves, including a potential cut in the reserve requirement ratio, in the next month at the earliest as the Chinese economy needs more stimulus to bolster demand and stabilize market expectations, they said. The RRR refers to the proportion of money that banks must hold as reserves.
They commented after Pan Gongsheng, Party secretary of the People's Bank of China, the nation's central bank, was appointed on Tuesday as the central bank governor, succeeding Yi Gang.
Experts said one of the top tasks facing Pan as the central bank governor would be striking a delicate balance between strengthening monetary policy support for economic recovery and avoiding widening China-US monetary policy divergence, which could weaken the renminbi in the short term.
"China's monetary policy mainly serves domestic economic targets. If the task of stabilizing economic growth needs the support of monetary policy, then measures like RRR cuts or interest rate cuts will be considered," said Guan Tao, global chief economist of BOC International.
Guan said it remains highly uncertain when the US Federal Reserve will end interest rate hikes, and there may be another interest rate hike after July.
Against such a backdrop, further easing moves by China's central bank could put pressure on the renminbi in the short term, but the currency would gradually stabilize as the nation's economy gains a firmer footing, Guan said.
He said that the "fundamental determinant" of the renminbi exchange rate is the condition of domestic economic recovery.
According to market tracker Wind Info, the onshore renminbi had strengthened by 0.38 percent this week to 7.1515 against the dollar as of Wednesday evening after a high-level meeting released stronger-than-expected growth stabilization policy signals.
A meeting of the Political Bureau of the Communist Party of China Central Committee on Monday called for efforts to leverage the role of aggregate and structural monetary policy tools while keeping the renminbi exchange rate stable on a reasonable and balanced basis.
Ming Ming, chief economist of CITIC Securities, said the central bank is likely to implement an RRR cut to replenish the supply of liquidity in August as it is expected to prioritize boosting economic recovery and moderately ease monetary policy.
Meanwhile, tools to stabilize the renminbi exchange rate, such as the foreign exchange deposit RRR, may be used in due course, Ming said, adding that the country's efforts to vitalize the capital market and adjust housing market policies will also help stabilize the renminbi.