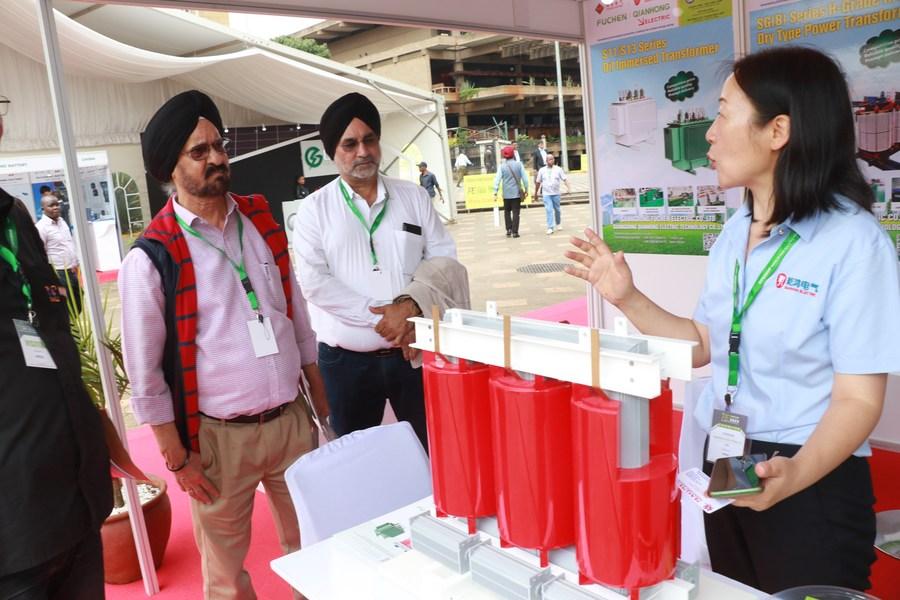 Linda Lee (R), an exhibitor from Guangdong Fuchen Electric Company, showcases her transformers during an oil and gas expo in Nairobi, capital of Kenya, on May 18, 2023. [Photo/Xinhua]
Companies across China are enthusiastic about holding and attending trade exhibitions overseas, and generally expanding their business activities abroad, said the China Council for the Promotion of International Trade (CCPIT) on Wednesday.

In July, China's national trade promotion system issued 748 Admission Temporaire/Temporary Admission (ATA) Carnets, up 205.28 percent year on year, reflecting Chinese firms' unabated interests in overseas exhibitions, CCPIT spokesperson Sun Xiao told a press conference.
The ATA Carnet is an international customs and temporary export-import document. A total of 505 companies applied for them last month, up 250.69 percent over a year earlier, according to Sun.
The CCPIT data also shows that the country issued over 546,200 certificates for trade promotion, including ATA Carnets and Certificates of Origin, in July, marking an increase of 12.82 percent year on year.