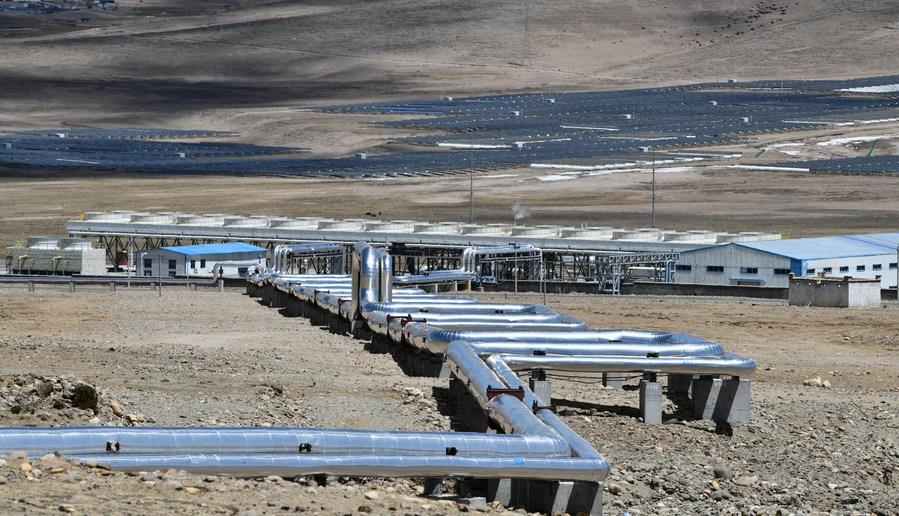 This photo taken on April 6, 2023 shows a view of Yangyi geothermal power station in Damxung County of Lhasa, southwest China's Tibet Autonomous Region. [Photo/Xinhua]
China released the world's first geothermal industry standard at the 2023 World Geothermal Congress, which concluded on Sunday in Beijing.
The standard recommends medium-to-low-temperature hydrothermal geothermal heating practices, based on China's own heating practices.
Previous tests carried out in north China's Hebei Province have demonstrated that the standard can ensure the sustainable development and usage of geothermal heating projects.
Contributors to the standard include Sinopec Group, the China National Petroleum Corporation, Tsinghua University, the China University of Petroleum and the China University of Geosciences.
This is the first year that China has hosted the World Geothermal Congress. The event ran from Friday to Sunday and was themed "Clean Geothermal, Green Earth." Over 1,400 guests from 54 countries attended the congress, which was hosted by the National Geothermal Energy Center and organized by Sinopec Group.