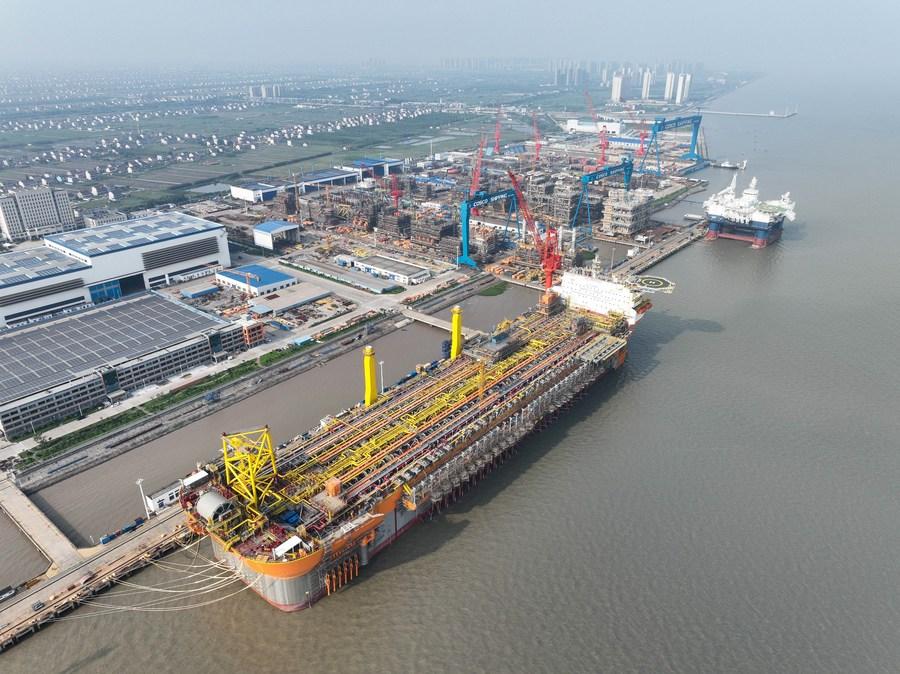 This aerial photo taken on July 23, 2023 shows a view of a shipbuilding industrial park in Qidong, east China's Jiangsu Province. [Photo/Xinhua]
China's shipbuilding industry continued to lead globally in the first eight months of this year with double-digit increases in both output and new orders, industry data showed.

The country's shipbuilding output reached 27.98 million deadweight tonnes (dwt) in this period, up 16.9 percent year on year, according to the China Association of the National Shipbuilding Industry.
New orders in China's shipbuilding sector surged 86.5 percent from last year to total 52.31 million dwt, the association said.
The output accounts for 49 percent of the global total, and new orders amount to a 68.8 percent share, the data revealed.
China's ship exports maintained robust growth momentum in the first eight months of 2023, with the export value surging 20.2 percent year on year to 16.18 billion U.S. dollars.