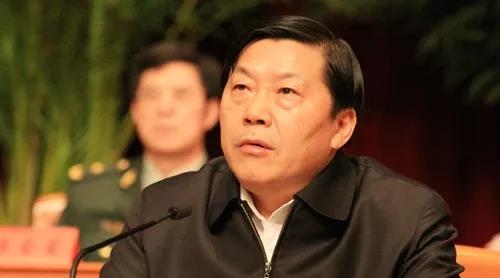 File photo of Lu Wei, former deputy head of the Publicity Department of the Communist Party of China Central Committee. [Photo/People's Daily]
The former head of China's internet watchdog has been dismissed from public office and expelled from the Party for multiple offenses, including taking bribes, the top anti-graft agency said on Tuesday.
Lu Wei was director of the Cyberspace Administration of China and formerly deputy head of the Publicity Department of the Communist Party of China Central Committee.
The Central Commission for Discipline Inspection, which is tasked with rooting out corruption, said an investigation launched in November found that Lu had severely violated Party discipline.
While appearing obedient, he had covertly refused to implement Party decisions, acted wantonly and issued groundless criticisms of Party policies, according to a CCDI statement on Tuesday.
He also obstructed the central authority's discipline inspections, abused his power and public resources for personal purposes, and unscrupulously sought personal influence, it said.
The CCDI said Lu had framed others anonymously and formed factions and cliques, as well as frequented luxurious venues, waywardly sought and used privileges, and acted peremptorily and arbitrarily.
The acts all violated the Party's eight-point frugality code and mass line spirit, the statement said, adding that Lu had also failed to cooperate with investigators and had "shamelessly traded power for sex."
Anti-graft officials had found he was selective in implementing the CPC Central Committee's cyberspace management strategy and used his power for personal gains.
Lu took advantage of his position to seek profits for others and received a huge amount of property, leading to suspicions he had accepted bribes, the statement said.
As a senior Party official, Lu had lost his Communist faith and is "extremely disloyal," it added.
By completely betraying each and every important political requirement and major discipline for Party members, Lu is a typical example of duplicity, according to the statement.
It said that even after the 18th CPC National Congress in 2012, he still showed no sign of restraint and his wrongdoings were of a grave nature and caused public outcry.
The CCDI said Lu's illicit gains will be confiscated and his case transferred to prosecutors.
Meanwhile, Ji Xiangqi, former vice-governor of Shandong province, has also been dismissed and expelled from the Party for serious disciplinary violations, including corruption and bribery.
The anti-graft watchdog said on Tuesday that Ji embezzled large amounts of public property by taking advantage of his position and accepted property in exchange for helping others to obtain profit.
He had served as vice-governor since Jan 2013 and was placed under investigation last month.