Quzhou, a city in east China's Zhejiang province, will hold the First Development Conference of Quzhou People & Garden City Construction Forum on Sept. 21-22, inviting Quzhou people to participate in building Quzhou into a vibrant garden city and promoting its brand.



China.org.cn will present a live coverage of the event on Sept. 22. Audiences can visit the following page for viewing: https://wx.china.com.cn/scene/content/article/straight/7646
The grand gathering is held to mark the 40th anniversary of China's reform and opening up that began in 1978, and to implement the city's strategy of building Quzhou into a vibrant garden city.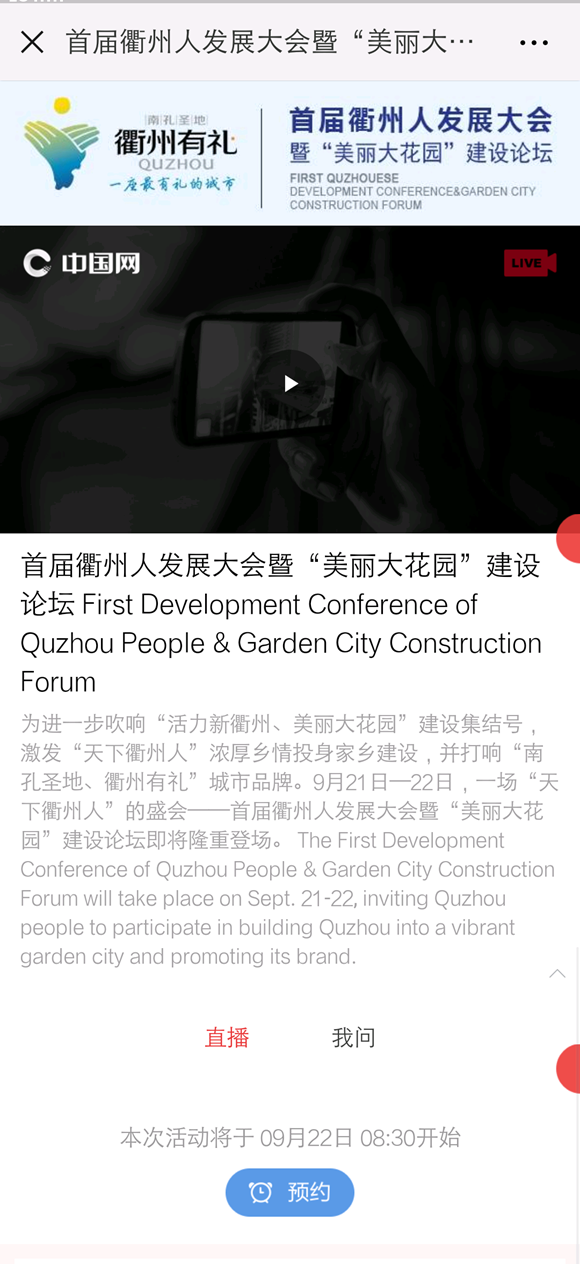 The conference will pitch the business environment and the brand of Quzhou, and showcase the achievements made in the city's socio-economic development in recent years, in order to attract entrepreneurs and companies to invest in the city.