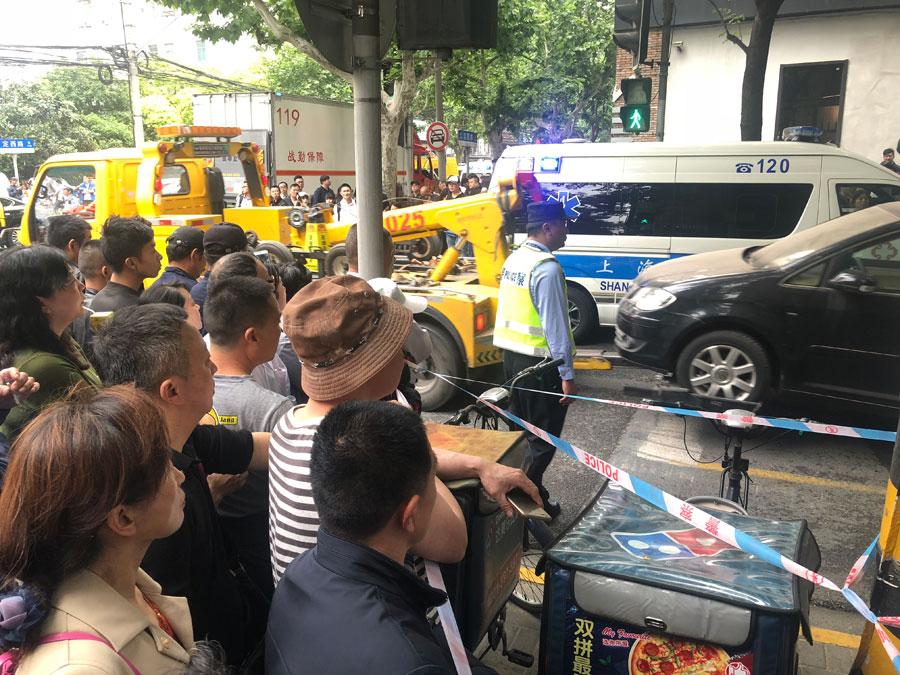 A part of a factory plant in Shanghai that was undergoing a revamp collapsed on the morning of May 16, trapping dozens of people, according to local media.
The accident happened at around 11 am.
As of 1:30 pm, 11 people have been rescued and sent to nearby hospitals. Local news site Kankanews.com estimated that there are more than 20 people still trapped within. It also reported that several motor vehicles are buried beneath the debris.
A total of 65 firefighters are currently at the site, which is located on Zhaohua road in Changning district.
Firefighters on 24 trucks were immediately dispatched to the site, according to media reports.
About 1,000 square meters of 3,000 square meters of total area under reconstruction collapsed.