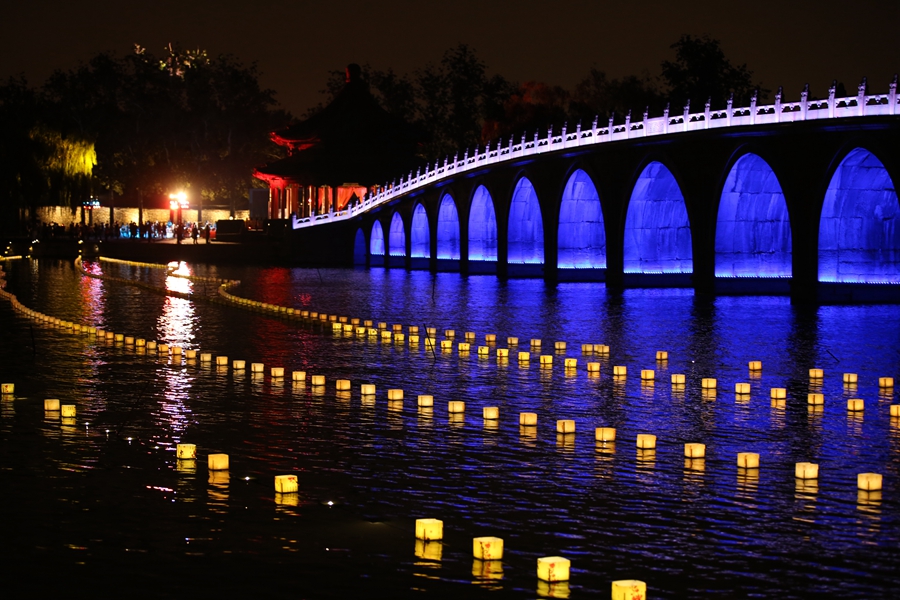 The Seventeen-Arch Bridge is lightened during the Qixi Festival at the Summer Palace in Beijing, Aug. 7, 2019. [Photo by Gao Zhan/China.org.cn]
The Summer Palace in Beijing launched a celebration of the traditional Chinese festival known as Qixi on Aug. 7, 2019. More than 700 Beijing-awarded role models, newlyweds, and family representatives were invited to visit the city landmark and experience traditional culture.
The Qixi Festival, one of China's oldest traditional festivals, falls on the seventh day of the seventh month in the Chinese lunar calendar. Also known as the Qiqiao Festival and, in English, as the "Daughter's Festival", it celebrates the love between a mythological cowherd and weaver girl, who are separated by the heavenly river and can only reunite on this one day a year.