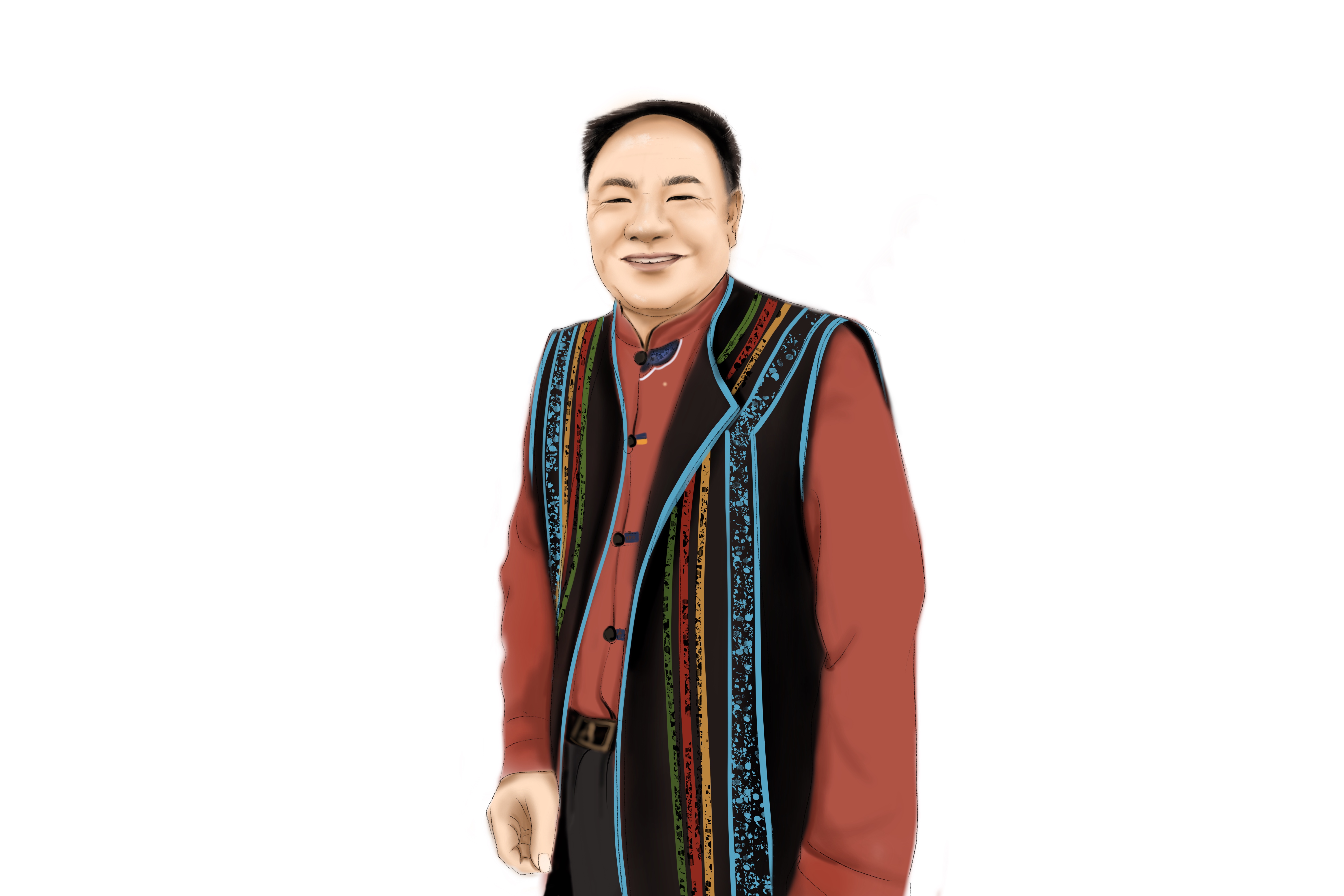 New life
The first things students learn in the school are proper hygiene habits. Slogans painted on the walls include "Learn to Wash Hands," "Learn to Brush Teeth," and "Learn to Drink Boiled Water."
"What are common daily habits for us are a new lifestyle for many students here," Zi said. "The villages they come from mostly don't have running water, which doesn't allow them to maintain clean habits."
Speaking fluent standard Chinese is the "skill" that many students have learned to grasp in the school. Du Fangmei from the hairdressing class and her family belong to the Lisu ethnic group. She has five siblings. The eldest one is already married and the youngest one is still in kindergarten. Before coming to the school, Du had never received any education but could speak a little standard Chinese, which she had learned by watching television.
Hairdressing teacher Duan is from Hunan Province in central China, which is located over 1,000 km from the school. He moved to Fugong for love. When he was working as a hairdresser in Kunming, capital of Yunnan, he met his girlfriend, who is from Fugong and was studying in Kunming at the time. After graduation, the girl returned to Fugong and became a mathematics teacher at the school. After several visits to his girlfriend, he decided to quit his job in Kunming and join the school as a hairdressing teacher.
"These kids remind me of my life as a teenager," Duan said. Duan's parents went bankrupt when he was 14. The misfortune made him depressed and he became very rebellious. It was his hairdressing teacher that helped him a lot. "My hairdressing shifu taught me the skills and supported me financially. Without him, I wouldn't be what I am now," Duan said. "I want to do the same for the students in the school."
It has not been an easy task. Some students were bellicose and had bad habits including smoking and drinking. But Duan was patient, more patient than he thought he could ever be, and soon his patience was rewarded. The first sign of progress was a small gift he received from the students—a bottle of Coca Cola. Some of his students saved every penny they could to buy it for him. He saved the Coca Cola for a long time as it was "too precious" to drink.
The first group of his students left the school to earn a living in 2020. One of the students, Yan Sanche, was introduced by Duan to a hair salon in Kunming due to his outstanding skills. There Yan earned about 5,000 yuan ($783.5) a month, but after five months, he decided to return to Fugong to help Duan at the school. Duan described it as a relay baton "passed on from my shifu to me and now on to Yan."
In 2020, 206 students graduated from the school. Of those, some went on to regular vocational schools for further study, and some found jobs either locally or in other areas. In December 2020, two students from the school were awarded second place in the World Robot Contest, held in Foshan, Guangdong Province, which was a great encouragement for both the students and the school.
"We are happy to see the students' progress in the school," Zi said. "But we are also looking forward to seeing fewer and fewer students come in, and one day zero students entering the school, which means all the children in our county have access to regular schools for compulsory education."