Prior to the opening of the "two sessions," China's big annual political meetings, a seminar organized by the Girls' Protection Foundation and Foundation of China Culture and Arts for Children was held in Beijing on Mar. 2, focused on protecting children from sexual abuse.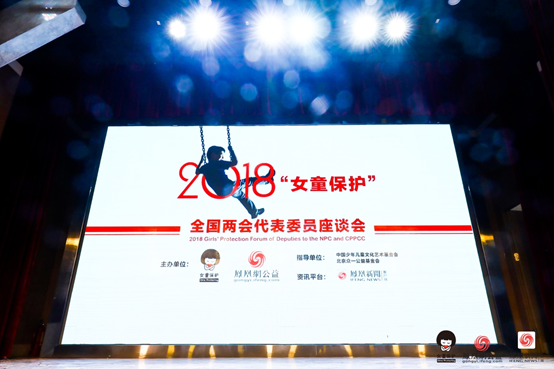 According to a report released by the Girl's Protection Foundation, 378 cases of sexual abuse against children were reported in 2017. In half of the cases, the perpetrator was a family member or someone known to the child.
Out of 606 victims, over 90 percent were girls. At least 58 boys were sexually abused, a two percent increase in such cases compared to 2016. Around 65 percent of the victims were between the age of seven to 14.
"In an effort to protect our children from sexual abuse, we need more support from the government, society, schools and families," said Sun Xuemei, founder of the Girls' Protection Foundation. "With our combined efforts, I hope young people can live in a better world than we do."
Established in 2013, the non-governmental organization was launched by a group of female reporters, aiming to protect children through the funding of lectures, campaigns and research to prevent sexual violence against the young, especially females.