E-commerce is playing an important role in alleviating rural poverty in Longnan, a city in China's northwest Gansu province.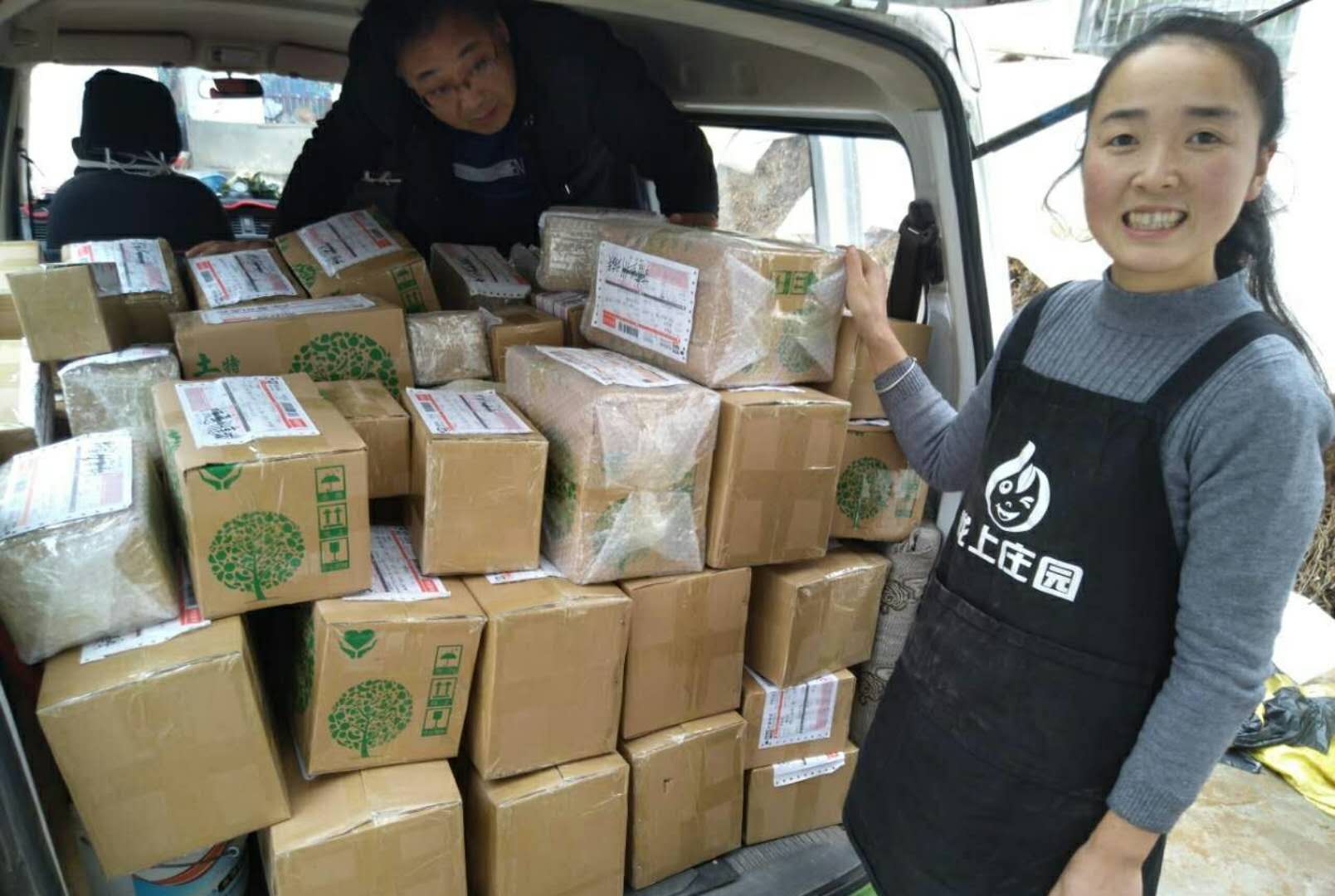 "The business model has increased farmers' incomes by enabling them to sell agricultural products without traveling far," said Liang Qianjuan, the owner of an online agricultural product store named Longshangzhuangyuan in Longnan.
She spoke to China.org.cn Wednesday on the sidelines of the ongoing first session of the 13th National People's Congress (NPC) in Beijing.
Encouraged by the local government's policies supporting e-commerce development, Liang quit her job in a multinational company and returned from Shenzhen to her hometown to start her own online business in 2013.
Through her platform, local farmers sell their agricultural products, such as honey, walnuts and mushrooms, across the country.
Over the past five years, Liang says her store has generated sales of about 45 million yuan (US$7 million) and helped increase the incomes of 300 households, 126 of which were in poverty.
The 32-year-old was named the National March 8th Red-Banner Pacesetter last year, an honorary award conferred by All-China Women's Federation on outstanding Chinese women.
Liang said her story was just an example of how e-commerce has reduced poverty in Longnan.
Since 2013, Longnan has introduced a series of measures to promote the development of e-commerce, such as accelerating the application of the internet in rural areas, encouraging logistics companies to set up countryside service centers and organizing e-commerce training programs.
By the end of last year, a total of 13,555 stores on e-commerce platforms and over 9,600 WeChat stores had opened in the city, with total sales of more than 9 billion yuan, Liang said.
According to statistics released by Longnan municipal government, as of March last year, e-commerce had created jobs for 57,000 local residents, more than 14,000 of whom were from households living under the poverty line, and increased income for impoverished individuals in the region by an average of 620 yuan.
Longnan was designated as the only "Model City of Alleviating Poverty through E-commerce" in 2016.
Liang, also a deputy to the 13th NPC, said she would present a proposal at the ongoing legislative session that would strengthen support for rural e-commerce development to increase its role in alleviating poverty.