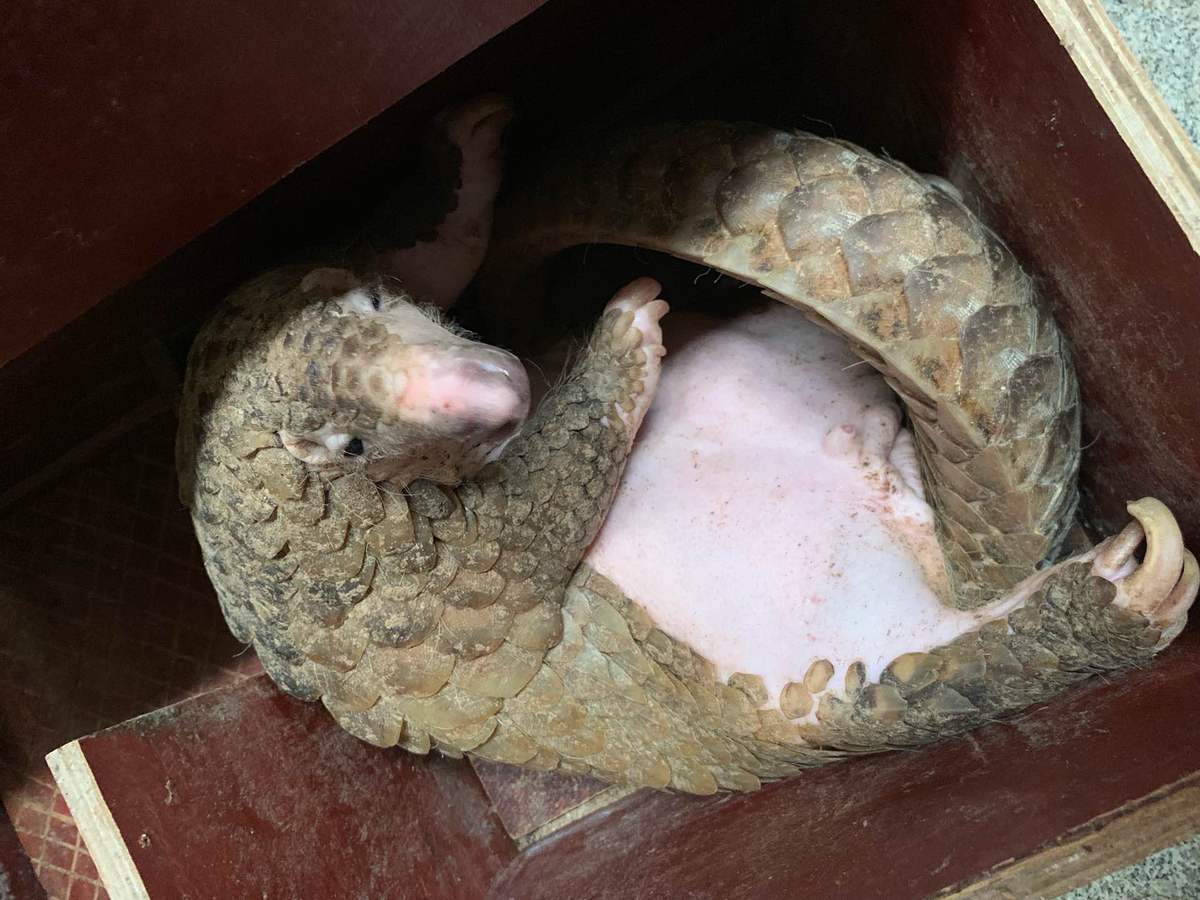 The capital's legislative body passed a new regulation on Friday stipulating that the city will completely ban the illegal consumption and trafficking of wildlife and enforce harsh punishments on violators, effective June 1.

Beijing has fast-tracked its legislation work related to wildlife. The Standing Committee of the Beijing Municipal People's Congress reviewed a draft on wild animal protection in March and passed the regulation on Friday, prompted by the COVID-19 outbreak.
"Wild animals", under protection of existing laws in force since 1989 and revised in 2016, refer to those animals including rare and endangered terrestrial and aquatic wild animals, as well as terrestrial wild animals of important ecological, scientific and social value.
The city's legislature decided to revise its local regulation in August last year.
The newly revised regulation expanded the scope of protected wild animals and banned hunting of wildlife in all regions in Beijing throughout the year unless otherwise stipulated by laws and regulations, said Wang Rongmei, chairwoman of the Legislative Commission of the Standing Committee of the Beijing Municipal People's Congress.
According to the regulation, the consumption of all terrestrial wildlife and certain aquatic wild animals on the Beijing wildlife conservation list are prohibited, and their trading is forbidden in markets.
The regulation also stipulates violators may face fines up to 20 times the value of wild animals or their products.
A survey conducted by the city's gardening and greening bureau showed the capital has more than 500 terrestrial spine wildlife, including 81 wildlife under special state protection and 222 wild animals under special city protection. An earlier investigation by the bureau indicated Beijing has approved 325 departments and individual owners to breed terrestrial wildlife.
In February, China's top legislature decided to ban the illegal wildlife trade and eliminate the consumption of wild animals to safeguard people's health.