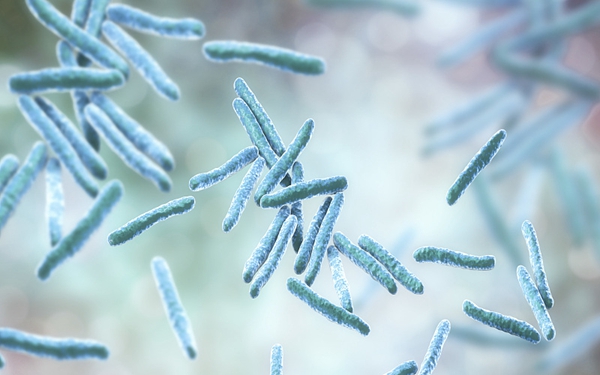 A recent report estimates an additional 1.4 million people may die from tuberculosis (TB). This is primarily due to global attention currently riveted on the coronavirus pandemic, while major killers like TB are in danger of being ignored – at least for some time.

The study, "The potential impact of the COVID-19 response on tuberculosis in high-burden countries: a modelling analysis," was developed by the Stop TB Partnership in collaboration with Imperial College London, Avenir Health, Johns Hopkins University and USAID.
The modelling makes for alarming reading in regard to the overall impact of COVID-19, the sheer numbers of people who will die from TB, and the massive setback this will impose on TB care as a result of the current viral fixation.
The finding shows that, while stringent responses against the coronavirus may only last for months, they will have a lasting impact on TB diagnosis and treatment.
"Globally, a three-month lockdown and a protracted 10-month restoration could lead to an additional 6.3 million cases of TB between 2020 and 2025, and an additional 1.4 million TB deaths," the report states.
It further says that global TB incidence and deaths in 2021 would increase to levels last seen between 2013 and 2016 respectively, which will be a setback of at least five to eight years in the fight against TB.
These are only some of the possible results of the current trends, while the long-term outcomes can be strongly influenced by the pace of short-term recovery and restoring the focus on TB.
The report recommends that to recover the gains made over recent years in the fight against TB, it is important to put in place supplementary measures and resources to reduce the accumulated pool of people with undetected TB.
"Such measures may include ramped-up active case-finding, alongside intensive community engagement and contact tracing to maintain awareness of the importance of recognizing and responding to symptoms suggestive of TB, using digital technology and other tools," the report says.
However, it should also be stressed that it only highlights the dreadful consequences of COVID-19 vis-à-vis just one disease. Taken together, the pandemic has devastated global healthcare and the number of people dying from preventable diseases should be just as high.
One media report noted a sharp 50% decline in emergency calls by heart disease sufferers in England in March and April. The only plausible reason is that people are afraid of going to hospitals, or believe that the stretched healthcare is not in a position to provide help.
In several countries, including Pakistan, outpatient departments at public sector hospital have been closed to spare staff for dealing with the increasing flow of COVID-19 patients. Thousands with a range of minor to serious ailments have suffered in the past months. The number of fatalities is not known, but it is imagined to be quite high.
The setbacks in the cure of TB need special attention as the disease is one of the major killers. Globally, it is one of the top 10 causes of death. A total of 1.5 million people died from the disease in 2018.
And yet it is curable; according to WHO, between 2000 and 2018, an estimated 58 million lives were saved through diagnosis and treatment. After efforts of several years, the world has been slowly moving towards greatly reducing the morbidity rate and finally controlling it by 2030 as part of SDG Target 3.3.
The End TB Strategy defines milestones for 2020 and 2025. According to WHO, the milestones for 2020 are a 35% reduction in the number of TB deaths and a 20% reduction in the incidence rate. It also includes a 2020 milestone that no TB patients and their households face catastrophic costs as a result of TB disease.
The United Nations, in its first-ever high-level meeting of leaders on TB held on September 26, 2018, issued a political declaration pledging to mobilize at least $13 billion annually for universal access to TB diagnosis and treatment by 2022, and also at least $2 billion annually for TB research.
However, all this progress may have come to a halt. Now, the global economy is reeling from lockdown and maximum existing financial and human resources are committed to stopping COVID-19. It is time for experts and leaders to sit back and ponder how we can keep other diseases in crosshairs while dealing with COVID-19 crisis.
Sajjad Malik is a columnist with China.org.cn. For more information please visit:
http://www.china.org.cn/opinion/SajjadMalik.htm
Opinion articles reflect the views of their authors, not necessarily those of China.org.cn.
If you would like to contribute, please contact us at opinion@china.org.cn.