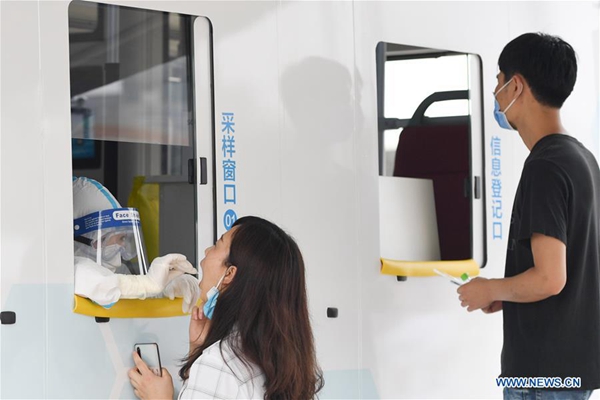 A medical staff member takes a throat swab sample from a woman at a newly-adopted mobile testing vehicle in Xicheng District of Beijing, capital of China, June 28, 2020. (Xinhua/Ju Huanzong)
Chinese health authority said Tuesday it received reports of 19 newly confirmed COVID-19 cases on the Chinese mainland Monday, including eight domestically transmitted and 11 imported ones.

Of the eight domestically transmitted cases, seven were reported in Beijing and one in Shanghai, the National Health Commission said in its daily report.
No deaths related to the disease were reported Monday, according to the commission.