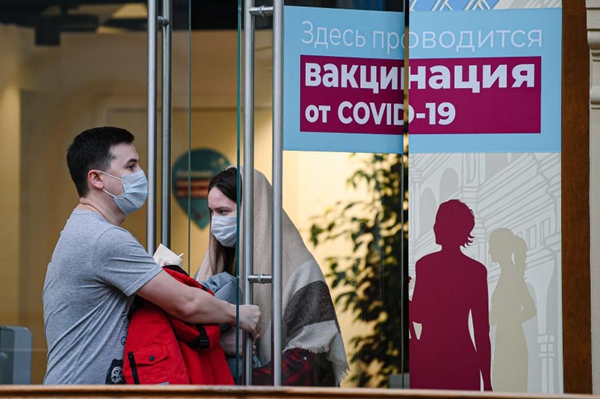 People wearing face masks leave a vaccination station in Moscow, Russia, on Feb. 19, 2021. [Photo/Xinhua]
Russia confirmed 9,169 new coronavirus infections over the last 24 hours, taking the nationwide tally to 4,554,264, the official monitoring and response center said Thursday.
Over the past day, the COVID-19 death toll rose by 383 to 99,233, while recoveries grew by 10,247 to 4,176,419.
Moscow, Russia's worst-hit region, reported 2,151 new cases, taking its total to 1,028,891.
More than 120.6 million tests have been conducted across the country.
Kremlin spokesman Dmitry Peskov said on Wednesday that the risk of a third wave of infections in Russia remains, adding that keeping restrictions in place is necessary.
Russia has registered the world's first coronavirus vaccine for animals Carnivac-Cov, which is able to provide immunity for at least six months, according to the country's agricultural watchdog.