The English and French editions of "Up and Out of Poverty" authored by Chinese President Xi Jinping have become available on four e-book publishing platforms on Monday.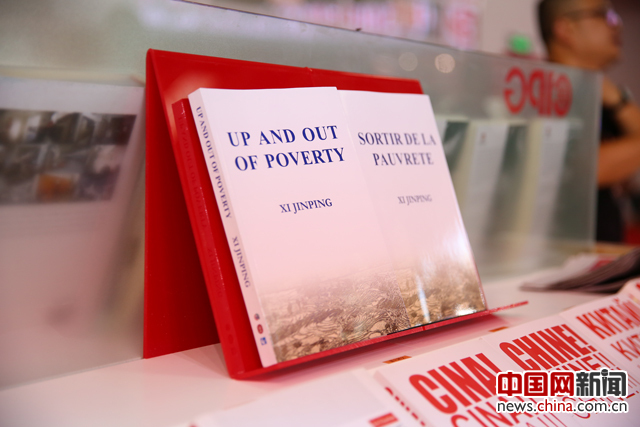 After April 9, Chinese and foreign readers can find the English and French editions of the book in digital form on Amazon.cn, Overdrive.com, Cnpereading.com, and Zhangyue.com.
The book "Up and Out of Poverty" is a collection of 29 speeches and research reports Xi wrote when he served as the secretary of the Communist Party of China (CPC) Ningde Prefectural Committee between 1988 and 1990. Ningde is in the eastern part of Fujian province.
The book also collects 10 valuable photos, six of which show scenes of Xi working during that period.
In these articles, Xi considers methods to shake off poverty and promote economic development. He also proposes a series of innovative mechanisms and practical solutions to address major social and economic problems.
The articles give an insight into Xi's early thoughts on economic, political, cultural, social and ecological progress and Party building, which constitute important parts of Xi Jinping Thought on Socialism with Chinese Characteristics for a New Era.
The paper books of the English and French editions of "Up and Out of Poverty" were first published by the Foreign Language Press in August 2017. They have won extensive praise from the international community after publication.
The digital version of the books will provide foreign readers a mobile reading experience and help them gain a deeper understanding of modern China and the CPC.