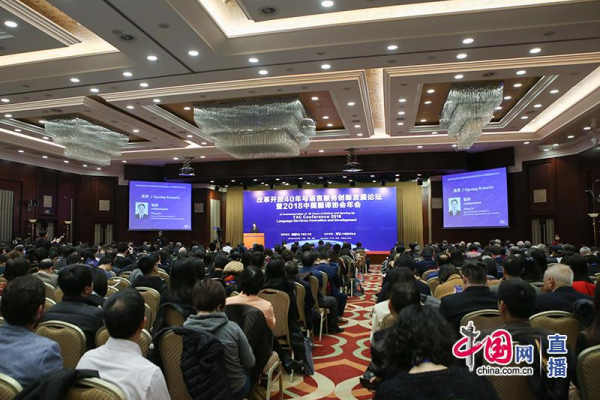 A multilingual term base of key Chinese political expressions was launched at the opening ceremony of a forum on the innovation and development of language services over 40 years of reform and opening up in Beijing on Nov. 19.

It is the first national-level term base of key Chinese political expressions unveiled so far in the country.
According to the introduction by Huang Youyi, executive vice president of the Translators Association of China (TAC), it covers terminology in nine languages - Chinese, English, French, German, Japanese, Spanish, Arabic, Russian and Korean.
Users can get free access to over 20,000 items of standardized translation in Chinese politics, economics, technology, culture, ecology, diplomacy, poverty alleviation, and many other fields through both computers and mobile applications. According to an introductory video played during the opening ceremony, after signing up and logging on, users will only have to input key words in Chinese and foreign languages to see not only a translation, but also the definition, examples and other information displayed on the screen.
During the opening ceremony, Zhang Ye, director general of the International Liaison Bureau of the Publicity Department of the CPC Central Committee said, "China's reform and opening up provides a driving force not only for China's economic and social development, but also to its translation cause. Translation, as a bridge and bond, has facilitated learning from the experiences of other countries, enabling China to achieve an epoch-making development in reform and opening up."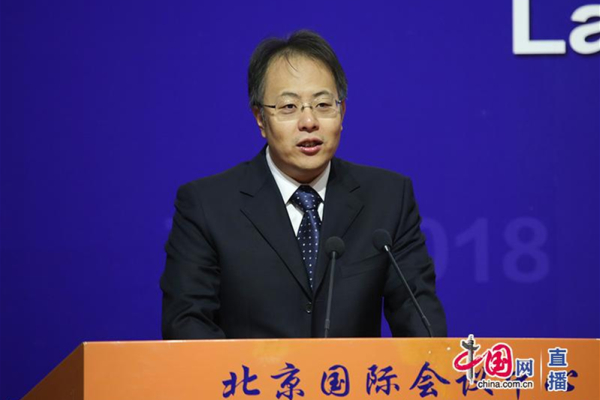 China's reform and opening up began in 1978, so that it is marking its 40th anniversary this year. To better popularize Chinese discourse in the future, Zhang suggested strengthening cultural confidence, keeping a global vision in mind, and adapting to changes in the information era.
Fang Zhenghui, vice president of China International Publishing Group (CIPG), the guiding organization of the forum, also emphasized the importance of modern information technologies. CIPG would attach great importance to the development and effective application of modern information technologies, he pledged.
Fang also said it would aggregate resources to develop mechanisms of foreign translation, translation talent evaluation, services and management of translation industry, and step up efforts in talent team building.
He was supported by Zhou Mingwei, president of the TAC and president of Chinese Academy of Translation.
"Translation is a bridge to introduce advanced concepts and methods as well as latest achievements in foreign science and technology, culture and arts, and economy and trade to China during the 40 years of reform and opening up, and also a high-speed railway and shipping route for China to communicate the world and for the world to understand China today."
Zhou also said that, as China proposed many of its home-grown solutions to the world as it has moved to the center of the international stage, it requires translators to shoulder new responsibilities. Therefore, they should uphold innovation in an era featuring constantly-emerging new things.
Kevin Quirk, president of the International Federation of Translators, said: "China's reform and opening up is seen in a wide variety of industries and services in China, including the translation services." High-quality translation and interpreting services played an important role as China continues to pursue its goal and vision for coordinated, green-based and shared development, through the Belt and Road Initiative, etc.
In view of the launch of the term base, Hu Anjiang, professor of Sichuan International Studies University, in an interview with China.org.cn, said that the terminology was a concentration of an ongoing Chinese discourse, which would facilitate the international popularization of Chinese culture around the world.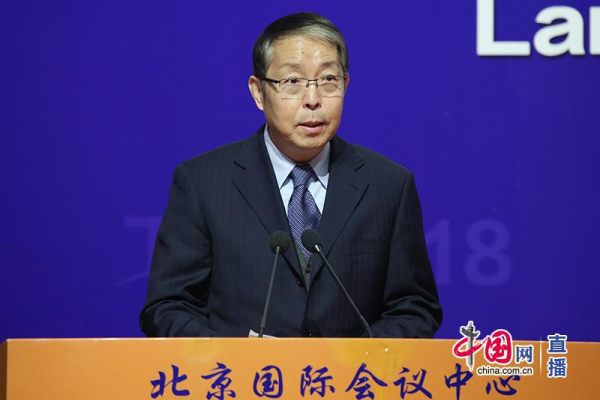 He called for translators to create more channels to promote the international popularization of the Chinese culture, and help introduce more outstanding foreign works into China.
Besides the term base, the China Language Service Industry Development Report 2018, Requirements for Interpreting Services, and General Specifications for Corpus were also released at the forum.
The organizer also presented the "Award of Senior Translator" to over 170 personnel who have been engaged in translation for over 30 years, and the Lifetime Achievement Award in Translation to seven translators who have dedicated themselves to the translation cause throughout a long career.
Representatives from government organizations, multinational corporations, universities, research institutes and trade associations from China and the U.S., the U.K., Russia, Germany, Norway, Korea, Japan, Egypt and other countries and regions also attended the conference.