Kevin Quirk, president of the International Federation of Translators (FIT), spoke about the future of professional translators with the rise of AI and other technologies at the opening ceremony of the Translators Association of China (TAC) Conference 2019 on Saturday.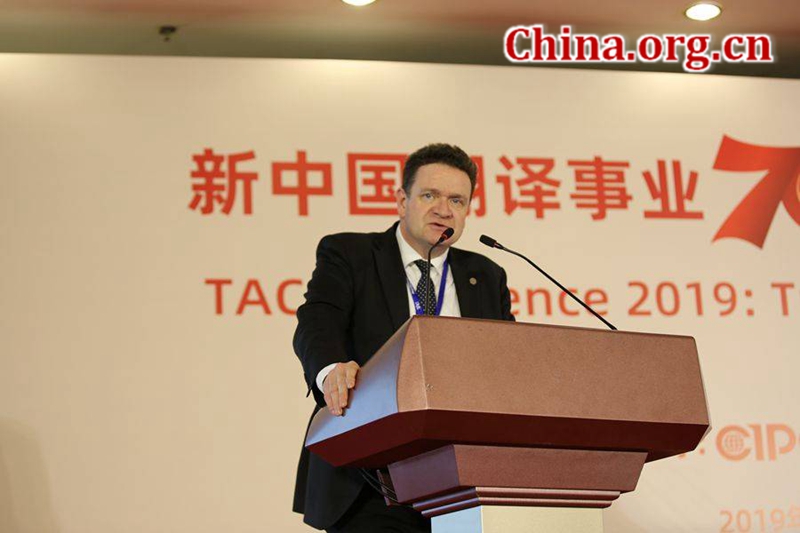 In regard to the threat that machine translation has brought to the translation profession, Quirk reviewed his personal experiences and said that he believed translators have still not been replaced despite the rapid development of technology for a very good reason.
"I think it is fair to say there is a lot of hype out there, but in my mind there is also a lot of hope. Not [the] hope that translators will soon disappear and be replaced completely by automated translation and interpretation for that matter. Rather, there is hope in that machine translation appears to produce more translations and at the same time to open up the world to new cultures. Furthermore, there are clear indications that there is more work out there for skilled human translators, as long as they continue to provide high-quality professional language services," Quirk said, believing human translators will not be replaced for many, many years to come.
Quirk was not alone in his stand on the relationship between human and machine translation.
Wang Gangyi, executive president and secretary general of the TAC, agreed with Quirk about the high-quality professional translation service that only a well-trained human translator can provide.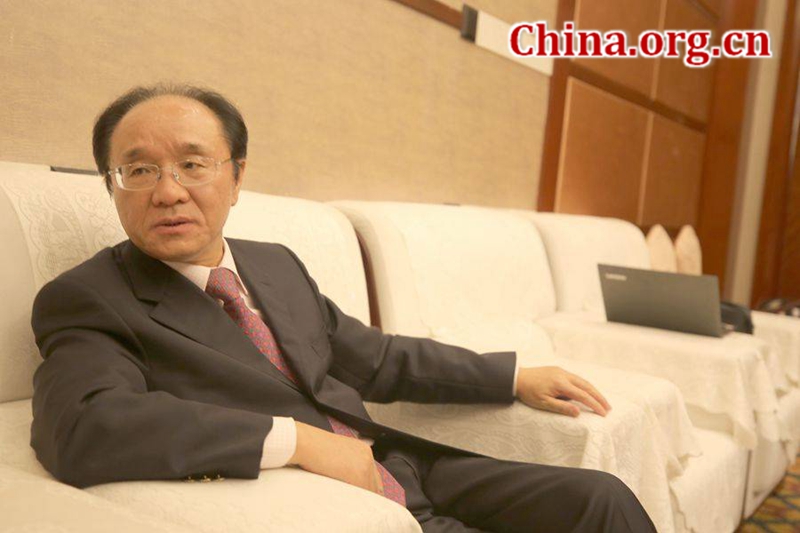 "We need to embrace the challenges facing translators today in the light of new advances in machine translation, and this doesn't mean that we should be enslaved by technology," Wang said in an exclusive interview with China.org.cn.
Wang stressed that cultural and people-to-people communication would ultimately still be done by human beings rather than machines. Nevertheless, Wang also mentioned that "we should never stop our pursuit of technological advancement as it is an effective tool to improve the efficiency of human translation."
Quirk also recognized the progress China had made in its translation efforts over the past 70 years, and applauded the cooperation between the TAC and FIT. Quirk presented a poem he wrote at the end of his speech praising translators and interpreters from the TAC:
On this most momentous day
Let bells peal and flagpoles sway.
Let's raise our gazes and sing the praises
Of the people of TAC in every way.
For you are the ones who make thousands of choices
While lending your readers your very clear voices
Reflecting the cadence and the tone
Of utterances soppy or dry to the bone.
…