By using a Chinese microblog as a free advertising medium, the second China-Brazil Film Festival was able to pack filmgoers into northeast Beijing's Broadway Cinematheque MOMA -- a rare event for the art-house venue.
"Before the festival started, we opened an account on Weibo to advertise the event, and many of our followers came to watch these films," said Janaina Silveira, a public relations official for the event which included the screening of ten Brazilian films from Nov. 17 to 22.
The account Silveira mentioned, "Zhongguobaxidianyingjie" ("China-Brazil Film Festival"), attracted some 400 followers in about a month, including Chinese people involved in Brazil-related businesses and others learning Portuguese.
"We had volunteers answer questions about Brazilian culture posted by followers on our Weibo account, which to some extent met the curiosity of the Chinese audience," she said.
Silveira has not been the only one to realize the increasingly powerful influence of the country's popular microblog services over the last two years. While the microblog offers a channel for self-expression and networking, it has also evolved into a platform for advertising, government services, and news dissemination.
Jessica Beinecke from the United States has so far attracted about 170,000 followers, including many Chinese people learning English, with her Weibo account "OMGmeiyu."
Videos of her teaching English by speaking basic Mandarin Chinese and imitating Lady Gaga have been a breath of fresh air for language-learners who have sat through long periods of more traditional classes.
"I cannot help watching your video after I finished the first one. It is very enjoyable and I can learn English at the same time," a user named "Zhouxiaobiao" wrote.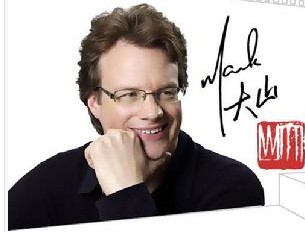 Mark Rowswell 
Mark Rowswell, who is arguably the most famous foreigner in China, has about 900,000 followers to his Weibo account named for his household Chinese name "Dashan," which literally means "Big Mountain."
A self-proclaimed "Ambassador of Chinese and Foreign Culture," he posts Chinese-language entries and discusses the differences between Eastern and Western cultures with his massive following.
Rowswell usually compares Chinese and English from the perspective of a learner of a foreign language, and tells people the subtle differences between some words.
"You are a friendly culture disseminator and English expert," "Xiaoyuanye" wrote in an entry.
Figures show that the number of China's Internet users rose to 485 million by the end of June this year, and the number of registered microblog users surpassed 300 million.
"Foreigners use microblogs to spread their own cultures, and Chinese netizens can gain knowledge while strengthening friendships through direct communication with them. In this way, both sides benefit from the use of microblogs," said Zhan Xinhui, an associate professor with the Communication University of China.
According to Zhan, all individual participants are inevitably influenced by the viewpoints of the disseminators, and they, in turn, influence more people by forwarding these messages to their own circles.
"Cultural communication needs understanding and exchanges from both sides in order to be effective, and Chinese netizens can also play a positive role in spreading their own culture," Zhan said.
(Xinhua News Agency, China.org.cn November 23, 2011)