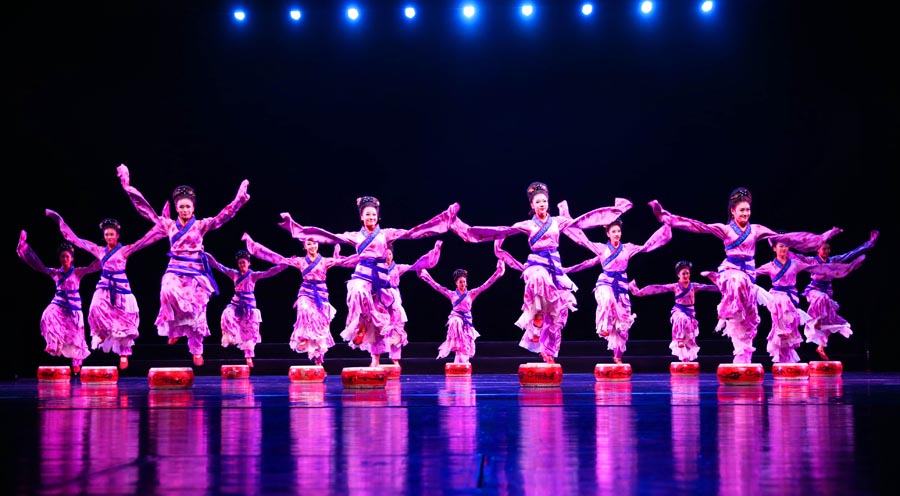 A folk dance gala of SCO member states graced the stage of the Beijing Dance Academy on Friday night. Dance troupes from China, Russia, Pakistan, Kazakhstan, Kyrgyzstan and Uzbekistan joined forces to present a diversified array of traditional dances, tracing these countries' time-honored dance traditions as well as creative inheritances of the dancing arts.
The gala also marked the end of the two-day SCO Member States Arts Festival, which featured a concert of traditional tunes, photo exhibitions of world heritages in SCO countries and master classes of music and dance.
The festival was held to celebrate the upcoming Qingdao Summit of the Shanghai Cooperation Organization in Shandong province on June 9 and 10.