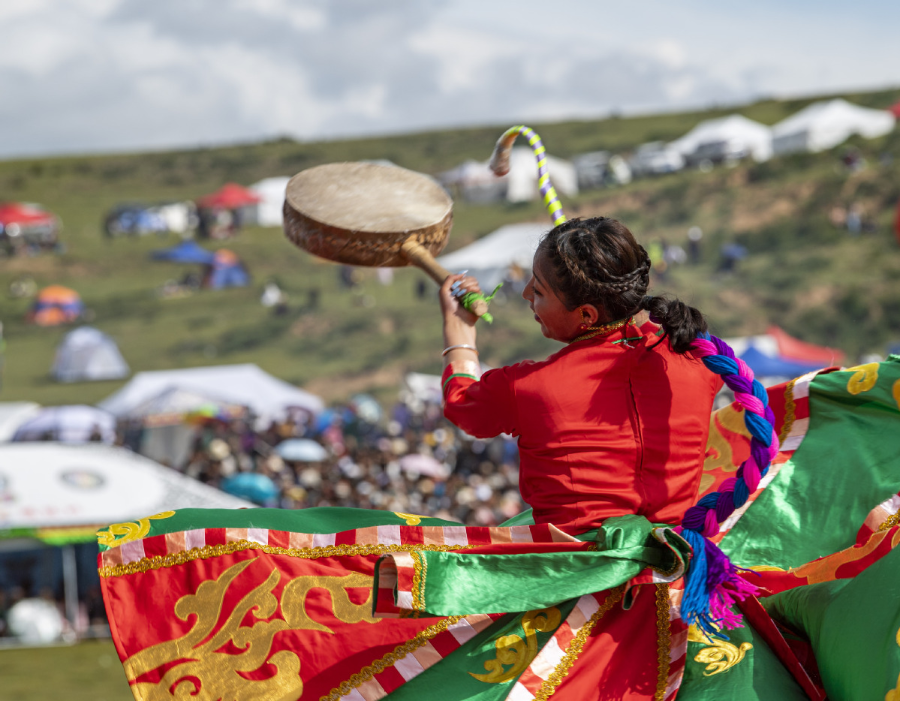 Despite being a veteran performer of the traditional Xianzi dance, 58-year-old Tashi Wangdu had never until recently staged a performance in front of a big audience.
Xianzi is a kind of folk art that combines song, dance and string music in the Tibet autonomous region that originated in the Tang Dynasty (618-907).
As the first stop in Tibet along the ancient Tea Horse Road, Markham county in the city of Chamdo boasts rich and colorful folk culture due to its unique geographical features and profound cultural heritage.
It was here where Tashi Wangdu joined some 3,000 other Xianzi dancers-men and women, young and old.