With a population of over 21 million people, Chengdu is the lively capital of the Chinese province of Sichuan and one of China's national central cities. The metropolis has a long history dating back to the 4th century B.C., and is the ultimate destination for cuisine, culture, and fun! Therefore, it should be on everybody's travel bucket list. Here are the top 10 things to do in the city.
10. Witness the brilliance of ancient Chinese engineering at Dujiangyan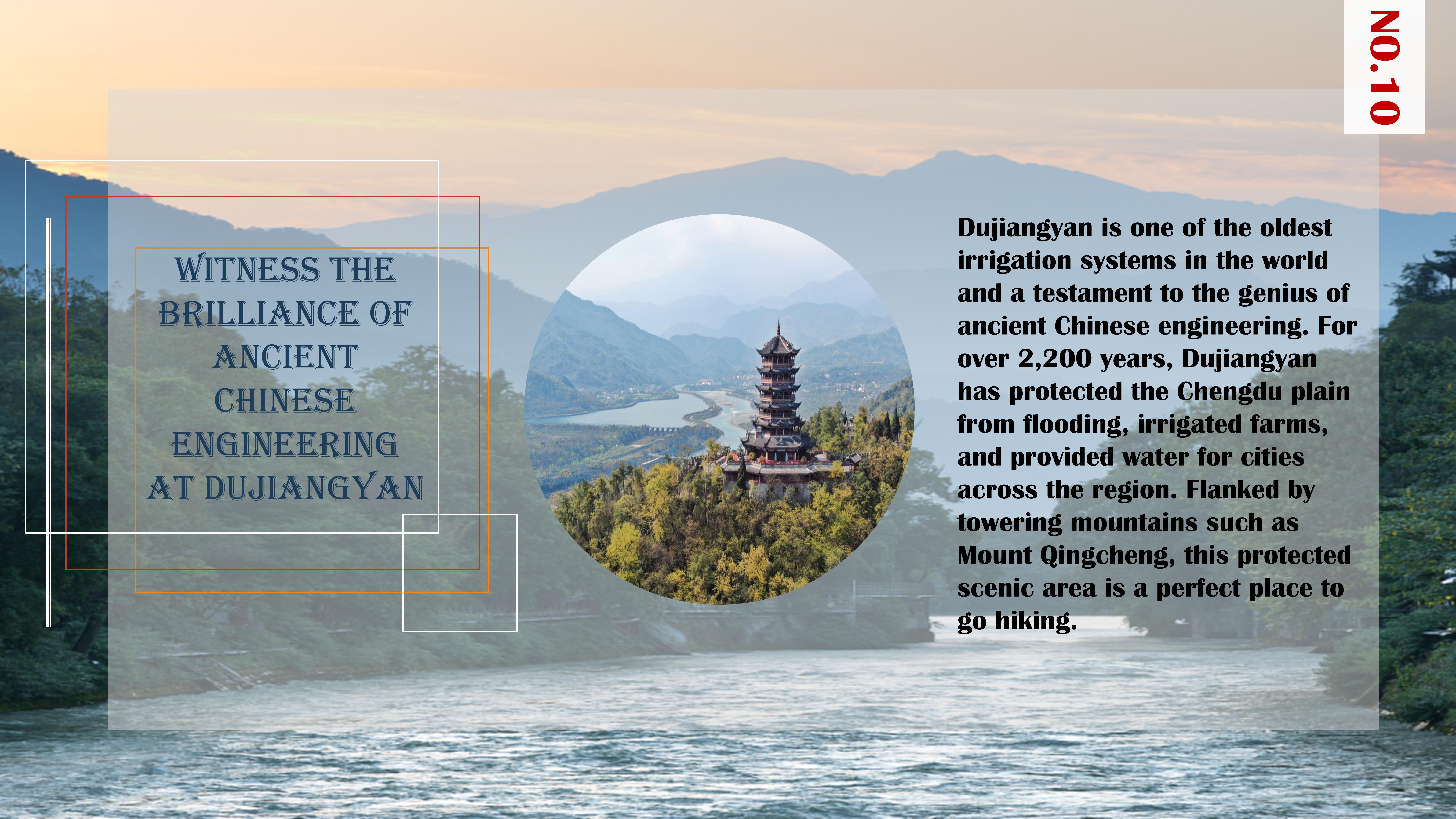 Dujiangyan is one of the oldest irrigation systems in the world and a testament to the genius of ancient Chinese engineering. For over 2,200 years, Dujiangyan has protected the Chengdu plain from flooding, irrigated farms, and provided water for cities across the region. Flanked by towering mountains such as Mount Qingcheng, this protected scenic area is a perfect place to go hiking.