Editor's note: China's 2023 national college entrance examination, also known as the gaokao, is scheduled for June 7 and 8. The exam is recognized as one of the most effective tools for talent identification in the country, with approximately 12 million high school students registered this year.
In anticipation of the world's largest examination, schools nationwide have curated a variety of activities to help students manage exam-related stress and stay in shape before it.
Here, China.org.cn offers a glimpse into the fun campus activities and stress-alleviating games underway across the country over the past few weeks.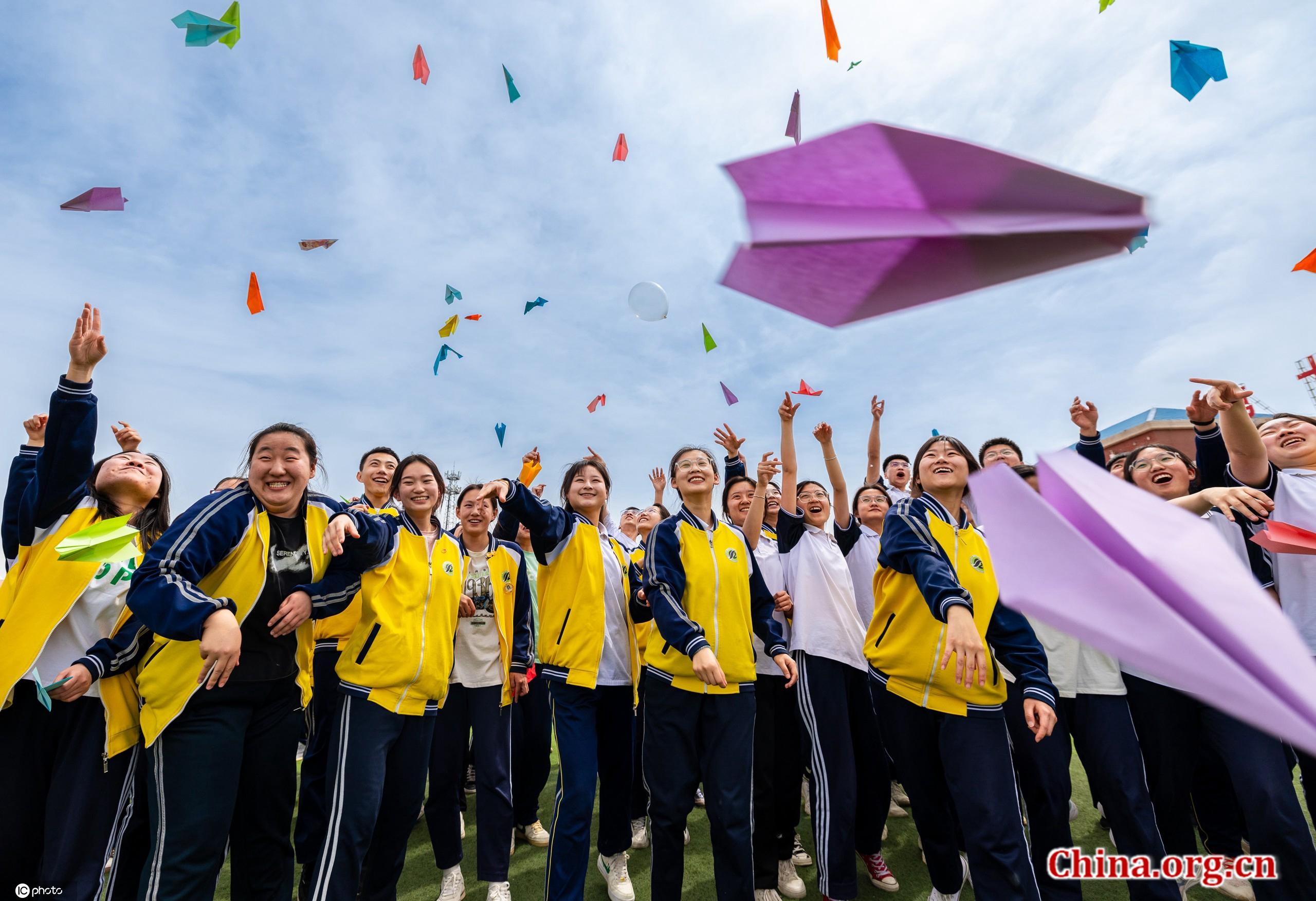 Senior high school students in Hohhot, north China's Inner Mongolia autonomous region, write their ambitions on paper planes and send them soaring through the air, May 23, 2023. [IC photo]