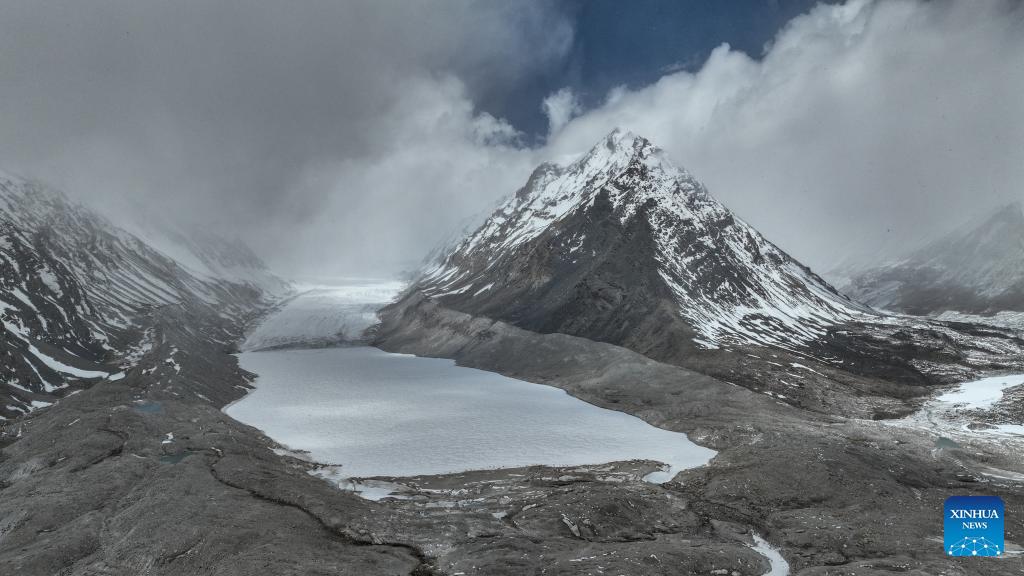 This aerial photo taken on May 31, 2023 shows a view of the Gyaimaryangzhong Glacier in southwest China's Tibet Autonomous Region. The Gyaimaryangzhong Glacier is the source of the Yarlung Zangbo River, China's longest plateau river.
To fight against the glacier shrinkage and other environmental challenges, China's top legislature adopted a law in late April to protect the fragile ecosystem of the Qinghai-Tibet Plateau, known as "the roof of the world."
The law requires establishing and improving the protection system of snow-capped mountains, glaciers and frozen soil on the plateau, and also aims to strengthen the monitoring, early warning and systematic protection of these natural resources.
According to the newly-adopted law, provincial-level governments on the Qinghai-Tibet Plateau must establish and promote the implementation of ecological conservation red lines for large ice caps and glaciers, as well as for groups of small glaciers. They should also protect key snow mountains and glaciers by taking strict and effective measures to prevent human interference. (Xinhua/Jigme Dorje)