China has launched multiple activities to celebrate this year's Cultural and Natural Heritage Day, which falls on Saturday. Since 2006, China has celebrated cultural heritage day on the second Saturday of June. In 2017, it was renamed Cultural and Natural Heritage Day.
With its long history, China now has 43 items on the intangible cultural heritage list of the United Nations Educational, Scientific, and Cultural Organization (UNESCO), continuing to be the most enlisted country in the world.
The following are just a few of China's abundant intangible cultural heritages. Let's take a look and experience the lasting vitality of Chinese civilization.
Kunqu, with a history of hundreds of years, was listed by the UNESCO as an intangible cultural heritage in 2001.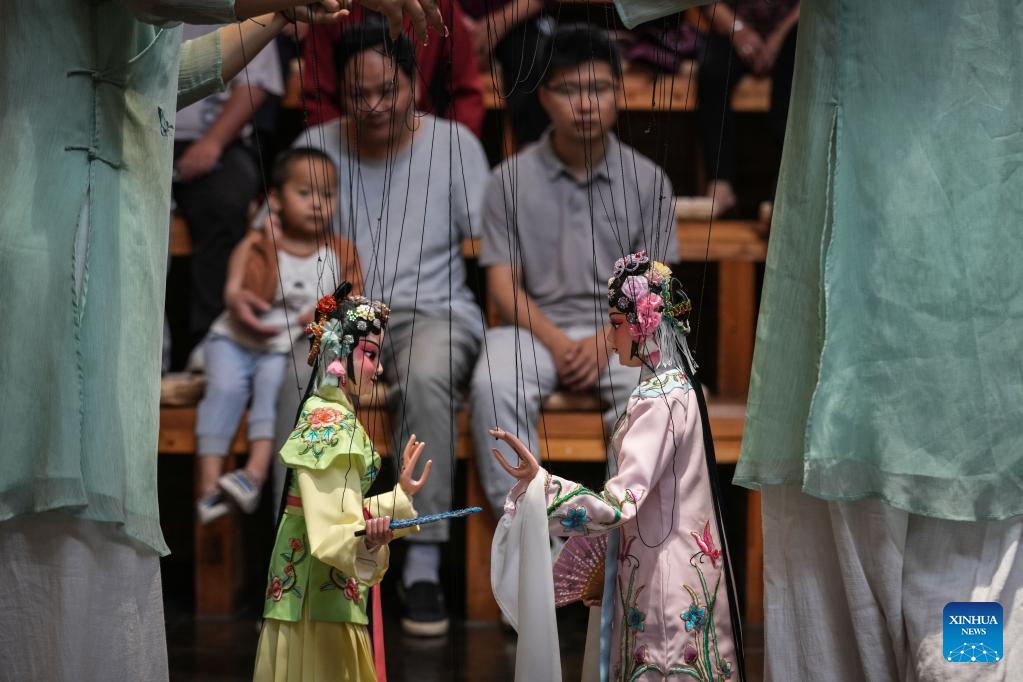 Sun Jing (L) and Shi Jinfang perform puppet play of Kunqu Opera in Qidu Town, Wujiang District of Suzhou City, east China's Jiangsu Province, May 17, 2023.
In Qidu Town of Suzhou, there is a unique form of Kunqu Opera called "Kunqu Puppet" which features actors presenting performance with puppets on the stage.
In order to inherit the traditional "Kunqu Puppet", Sun Jing, Shi Jinfang and Shi Xiaoming were selected by local authority to study Kunqu Opera performance in an opera school while they were still middle school students in 2004. At the opera school, they first learned the art of Kunqu Opera performance before moving on to puppet handling. After graduating in 2009, they began to perform "Kunqu Puppet" at the cultural station in Qidu Town and have performed over 280 puppet plays of Kunqu Opera for more than 70,000 spectators so far. (Xinhua/Yang Lei)