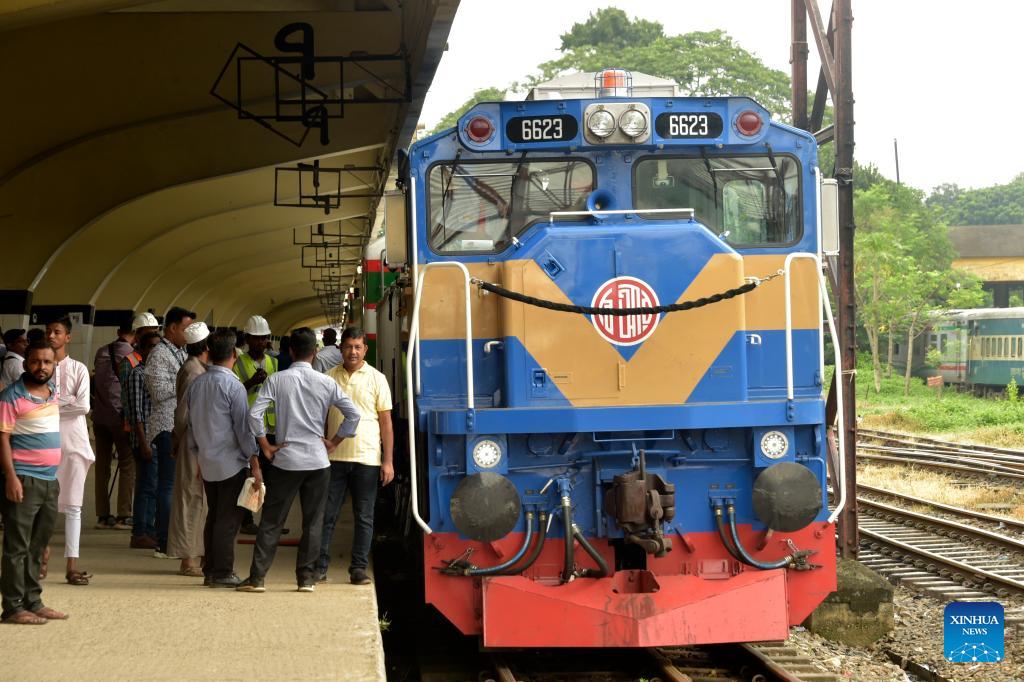 A mega railway via the China-built Bangladesh's largest Padma Bridge is all set for inauguration next month, local media reported.
With the Chinese-made passenger coaches, the Bangladeshi government on Thursday launched the first train on a major part of the newly-constructed mega Belt and Road Initiative (BRI) rail line through Padma Bridge.
The 172-km railway over the bridge is one of the most significant projects under construction by the China Railway Group Limited (CREC) and funded by the Export-Import Bank of China.
Passengers prepare to board a train during a trial run along the newly-constructed mega Belt and Road Initiative (BRI) rail line via the China-built Bangladesh's largest Padma Bridge on the outskirts of Dhaka, Bangladesh, Sept. 7, 2023. (Photo by Salim/Xinhua)