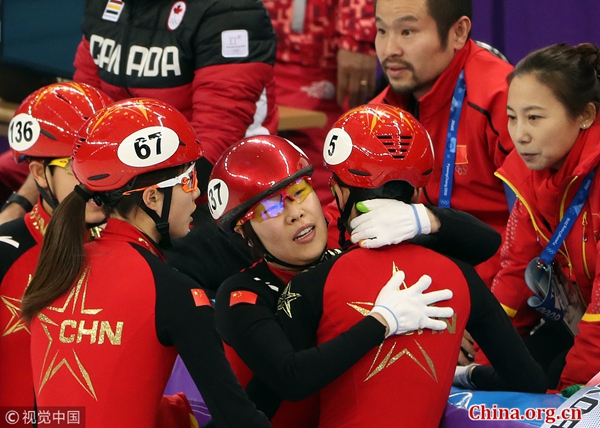 China has decided to appeal after getting disqualified in short track speed skating women's 3,000m relay final at the PyeongChang Winter Olympic Games, said the coach of the Chinese team on Tuesday.
Team China crossed the finish line second, but after a discussion among the referees, they were disqualified for impeding.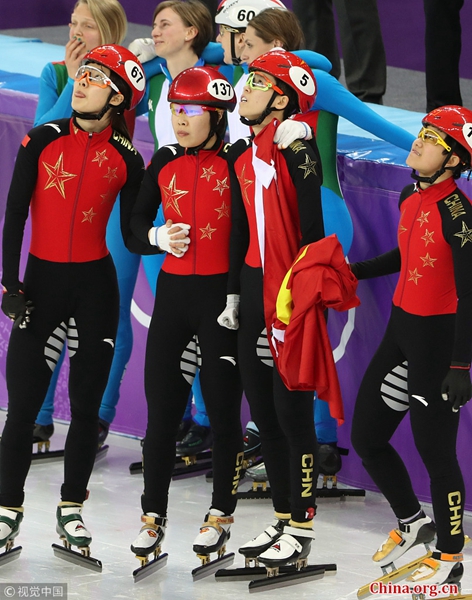 Canada was also disqualified for the same reason.
The South Korean team powered to gold, while Italy clinched silver and the Netherlands got bronze.