From Justin Gatlin to Su Bingtian, Saturday's Diamond League Shanghai meet is a veritable roll call of the world's and China's premier track and field stars. However, the annual extravaganza - the second stop on the IAAF's prestigious global one-day circuit - also provides the host's young rising stars with a chance to showcase their talent.
Their challenge has been eased somewhat by the injury withdrawals of American sprinter Christian Coleman, Jamaican Olympic 100 and 200m champion Elaine Thompson and Chinese 110m hurdler Xie Wenjun this week. Here, China Daily takes a look at the cream of the young Chinese crop hoping to get the Shanghai Stadium crowd on their feet this weekend.
Guo Zhongze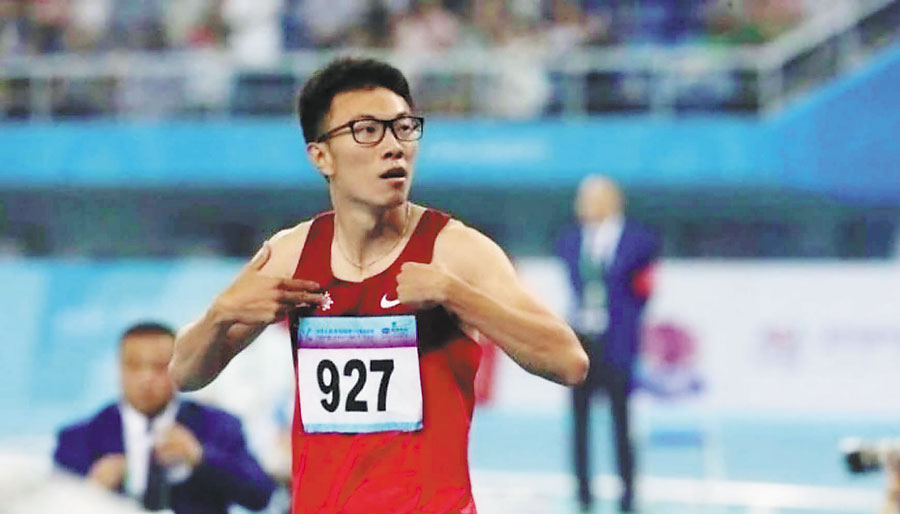 The 21-year-old furthered his reputation as one of China's most promising 400m specialists by clocking a national-record 45.14 seconds over one lap at last year's National Games in Tianjin - a massive progression from his disappointing debut at the 2015 world championships in Beijing, where he failed to advance from the first round. The Shanghai native will be relishing the opportunity to hit the accelerator on his own doorstep.