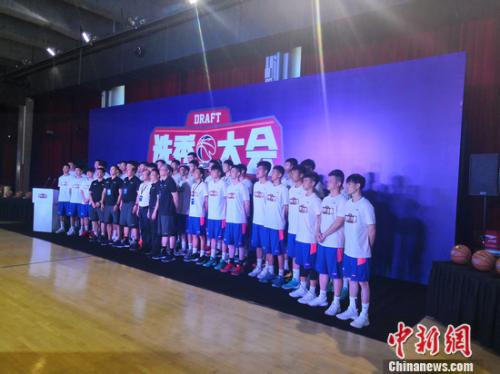 The 2018 Chinese Basketball Association (CBA) Training Camp inaugurated on Thursday with Yao Ming, head of the Association, attending the opening ceremony.

The Training Camp is scheduled for July 26th to 28th. In these three days, 50 participants, including college students and recommended players from Chinese National Basketball League (NBL) clubs, will face challenges including physical fitness tests, team contests, and matches against two college teams.
The Camp will be followed by the CBA Draft on July 29th, when the players will have their fingers crossed, waiting for their names to be called. Trades are allow for draftees for the first time.
This year sees the fourth CBA Draft since it was introduced in 2015. A total of 20 talented players had been drafted in the previous three editions, among which Shi Yi, the third pick by Tianjin in 2016, has already been recruited by the Chinese national team.
"The Draft marks a new beginning for you," NBA Hall of Famer Yao Ming said on the opening ceremony. "Good luck to all of you and to all the CBA clubs. Hope you can make the CBA better together."