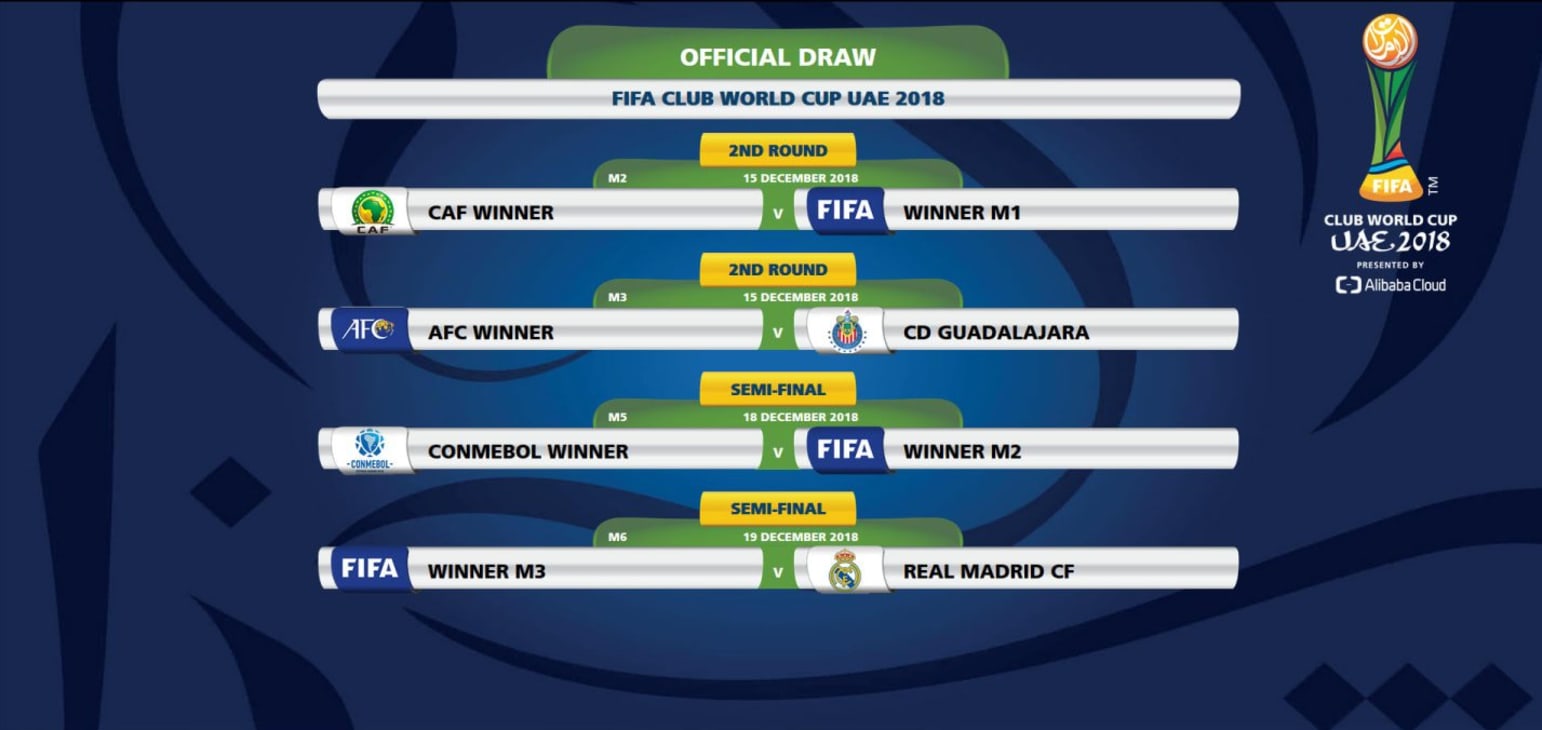 The path to glory is now laid out for the winners of the 2018 AFC Champions League following the official draw for the FIFA Club World Cup UAE 2018 which took place in Zurich on Tuesday.

Prior to the draw, it was already known that Al Ain FC (the current UAE league champions) would take on OFC champions Team Wellington FC in the opening game on December 12 in Al Ain.
The draw decided the pairings for the second round, to be played on December 15 in Al Ain, as well as the semi-final fixtures.

One of the eight participating Asian clubs in the 2018 AFC Champions League will take on Club Deportivo Guadalajara in the second round.

The winners of the tie will go toe-to-toe with defending champions Real Madrid in the semi-finals on December 19.

Since the inaugural tournament in 2000, Real Madrid have won the title on three occasions - a record they share with La Liga rivals, Barcelona.

The FIFA Club World Cup UAE 2018 will take place from December 12-22, 2018 in Abu Dhabi and Al Ain.