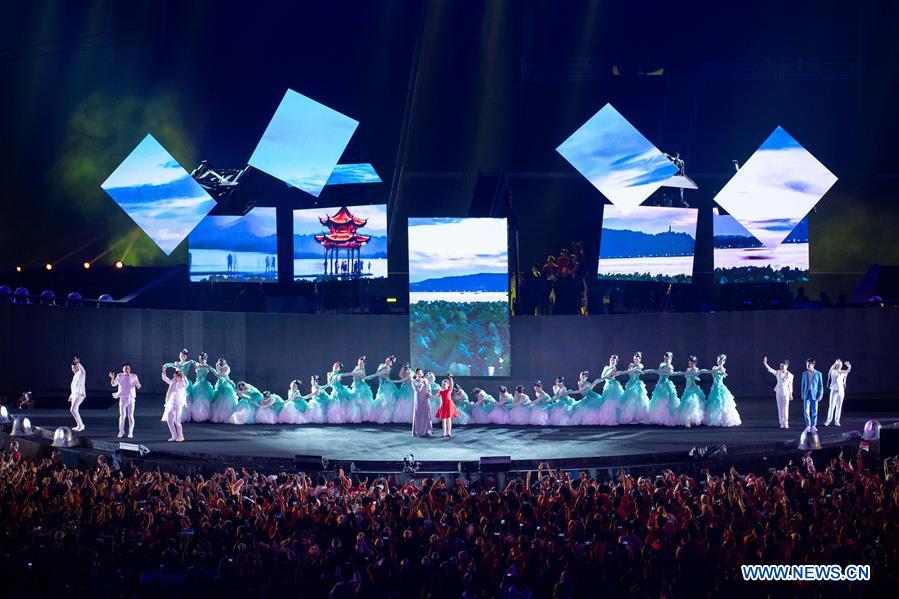 The marketing program of the 2022 Hangzhou Asian Games was officially released online on Wednesday, and the Hangzhou Asian Games Organizing Committee (HAGOC) is calling for official global partners.
The online press conference of the marketing program attracted thousands of enterprises and millions of viewers.
According to the HAGOC, sponsorship programs are divided into three categories: official partners, official sponsors, and official suppliers. The official suppliers are further divided into exclusive and non-exclusive categories.
The marketing period of official partners is four years and three years for official sponsors. Both exclusive and non-exclusive official suppliers enjoy a marketing period of two years.
The HAGOC is calling for the first batch of official partners related to information technology integration and cloud services, financial technology services, communication services, banking services and airline services.
The Hangzhou Asian Games marketing development system contains four parts: sponsors, franchise, marketing operation and ticket service. The HAGOC expects to invite more enterprises into the marketing development system to share the benefits brought by Hangzhou 2022.