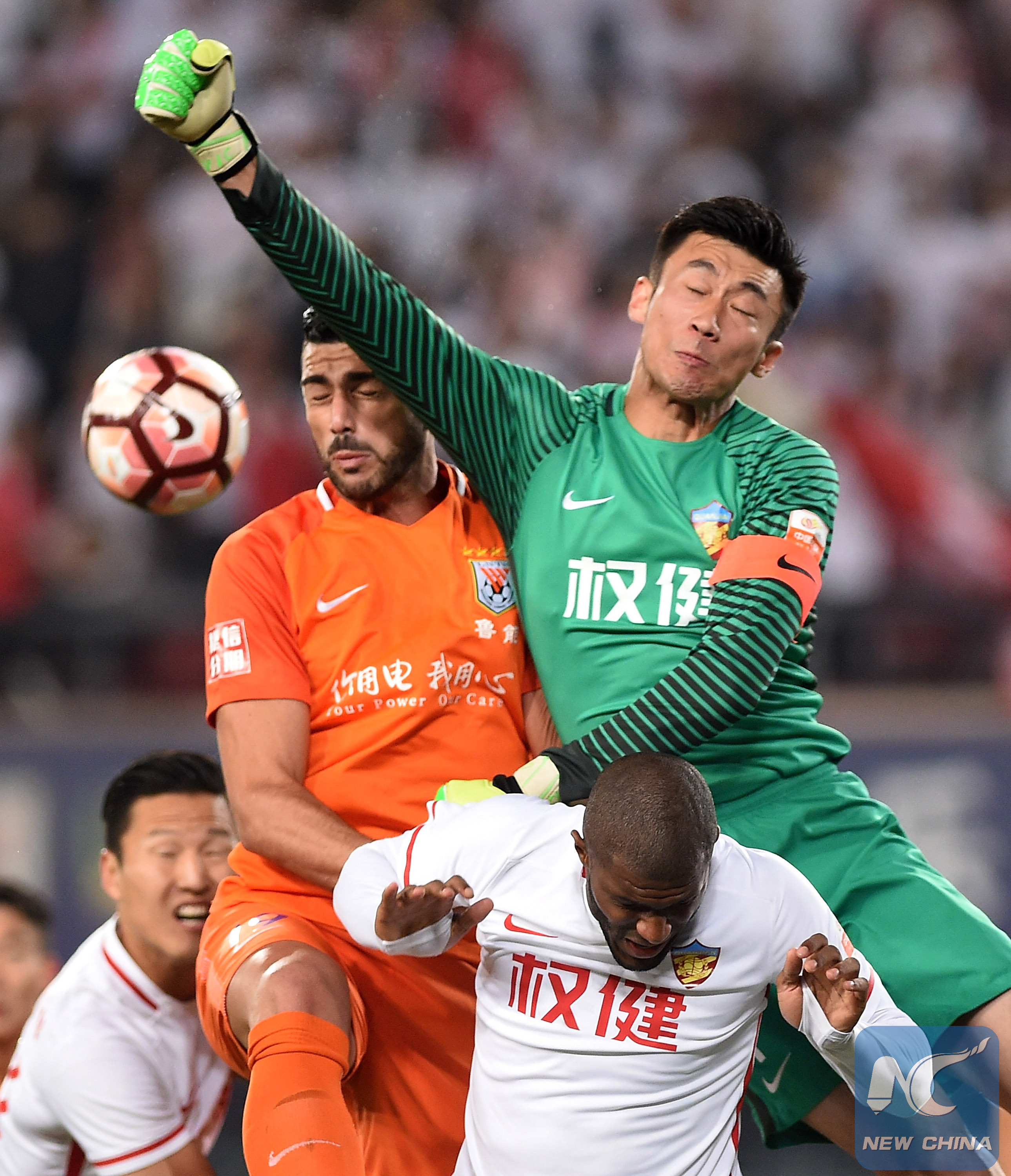 Sporting Intelligence released its latest Global Sports Salary Survey Report for 2018 last week. In soccer's average annual salary section, the Chinese Football Association Super League (CSL) ranks No 6 on the list with $1.05 million.

Top five of soccer's average salary are still the "Big 5": Premier League ($3.94 million), La Liga ($2.90 million), Serie A ($2.00 million), Bundesliga ($1.84 million) and Ligue 1 ($1.30 million).
Though the CSL cannot compete with the above leagues, its salaries have reached world-class status. In China, seven clubs have paid over $1 million annually to their players on average and three – Guangzhou Evergrande, Shanghai SIPG and HebeiChina Fortune – spent more than two million in this area.
However, if you take a look at the greater sports world, it was still the European soccer clubs and the NBA teams that have spent the most on players' average annual salary. Of the top 12 spenders, four were soccer clubs and eight were basketball teams.
Barcelona and Real Madrid from La Liga were the top 2 player salary investors in 2018. Often referred to as the "Spanish Super League", Barcelona and Real Madrid paid $13.8 million and $10.7 million respectively to their players on average as annual salaries.
From third to eighth was the NBA world. The Oklahoma City Thunder spent $10.3 million for average annual salary per head, more than any other NBA team, but they were again eliminated in the first round of the playoffs. Other teams that shared OKC's bad luck included the Washington Wizards ($10.0 million), the Houston Rockets ($9.9 million), the Miami Heat ($9.3 million), the Charlotte Hornets ($8.6 million) and the Minnesota Timberwolves ($8.5 million).
By contrast, the Golden State Warriors and the Toronto Raptors though spent $10.3 million and $10.0 million for average player annual salary, at least they made their money worth it by making the NBA Finals.
The other two soccer clubs that made the top 12 list were Juventus ($8.9 million) from Serie A and Manchester United ($8.6 million) from the Premier League. Considering that neither met their target for last season – Juventus were knocked out in the quarterfinals of the UEFA Champions League, Man United literally won nothing – it's safe to say that spending is necessary to victory but not necessarily a guarantee for victory.