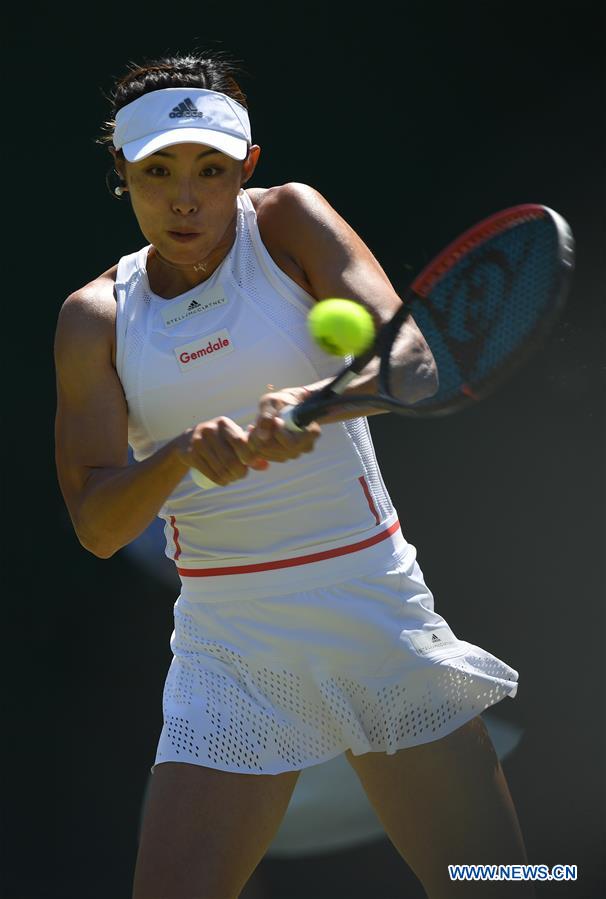 Fifteenth-seeded Wang Qiang from China powered into the 3rd round at Wimbledon after beating Tamara Zidansek from Slovenia 6-1, 6-2 within an hour.
Recently, Wang has been hounded by waist injuries, and has required treatment with pain killers.
"To be honest, I am not good at lawn. Less expectation breeds an easy mental state. And I just try my best to win at Wimbledon," Wang said.
Before Wimbledon, Wang was not in good form. Her best victory this season was a quarterfinals Premier Mandatory slot in Miami this March. From April to May, Wang won only 4 matches and she was beaten in the 2nd round of the French Open.
Another Chinese player, Wang Yafan, was beaten by Ninth-seeded Sloane Stephens from the United States 6-0, 6-2. It was the first time for Wang to meet Stephens.
"I have no pressure at Wimbledon. Sloane Stephens' attack was very strong. I just tried to play more aggressively," Wang said.
During her career, Wang has reached the second rounds of all Grand Slams.