Here's the roundup of the 10 most significant Chinese sports news in 2019:
China-Finland Year of Winter Sports a first for China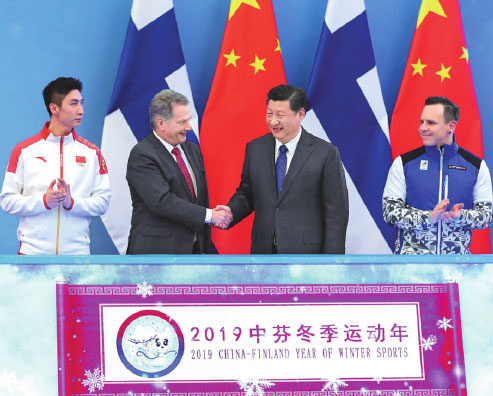 The China-Finland Year of Winter Sports was launched in Beijing on Jan 14 at a ceremony attended by Chinese President Xi Jinping and his Finnish counterpart Sauli Niinisto. It was the first of its kind between China and any other country. During the year, more than 60 events and exchanges were organized between China and Finland, boosting cooperation in areas such as mass sports, sports culture, scientific research, medicine, physical education and event operations.