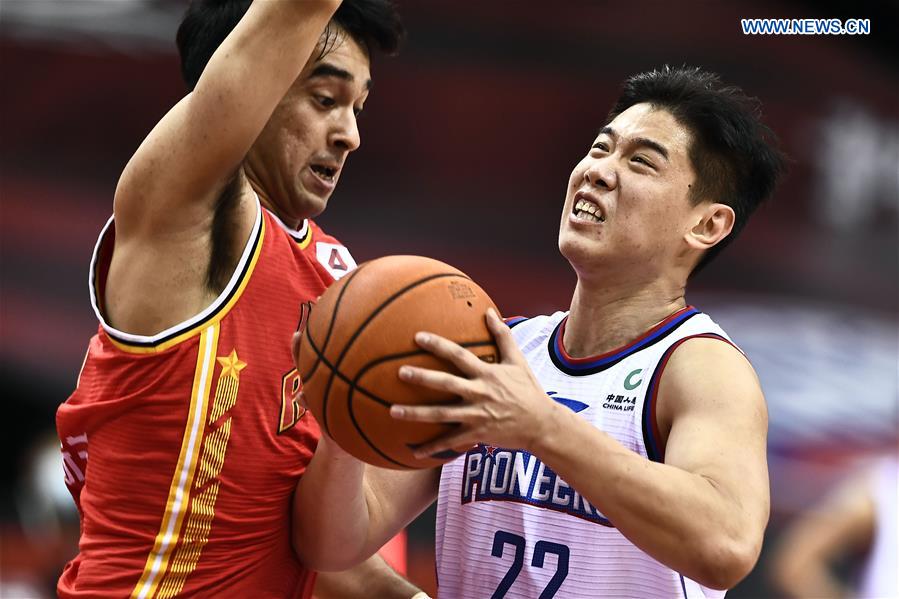 The 2020-21 Chinese Basketball Association (CBA) season will kick off on Saturday in Zhuji, east China's Zhejiang province, with a record-breaking number of regular season games in league history, CBA president Yao Ming has announced.

Due to the COVID-19 pandemic, the 2019-20 season was suspended for 132 days before it became the first large-scale national sports event to restart in China on June 20.
Since July 26, limited number of fans have been allowed into the arena to cheer the teams on. The 2019-20 season ended on August 15 with the Guangdong Southern Tigers winning their 10th title.
"In the phase of regular epidemic prevention and control, we will be more precise and earnest to prevent and control the epidemic in order to guarantee a safe, smooth 2020-21 season," said Yao.
There will be 56 rounds in the upcoming season with 560 games in total, the most games in the league's 26-year history. The regular season will end no later than mid-May. Top 12 teams will enter the playoffs while the finals will end before June.
Under the circumstance of the COVID-19 epidemic, and with FIBA international games taken into consideration, the new season will be divided into different stages.
The first stage will kick off in Zhengjiang's Zhuji city, with defending champion Guangdong taking on Zhejiang on October 17.
Twenty teams will be divided into two groups playing at two stadiums in the city.
While the 120 games of the first 12 rounds will all be staged in Zhuji, there is the possibility to change the season into the home-and-away format based on the situation of the COVID-19 pandemic and national policies, said Yao.