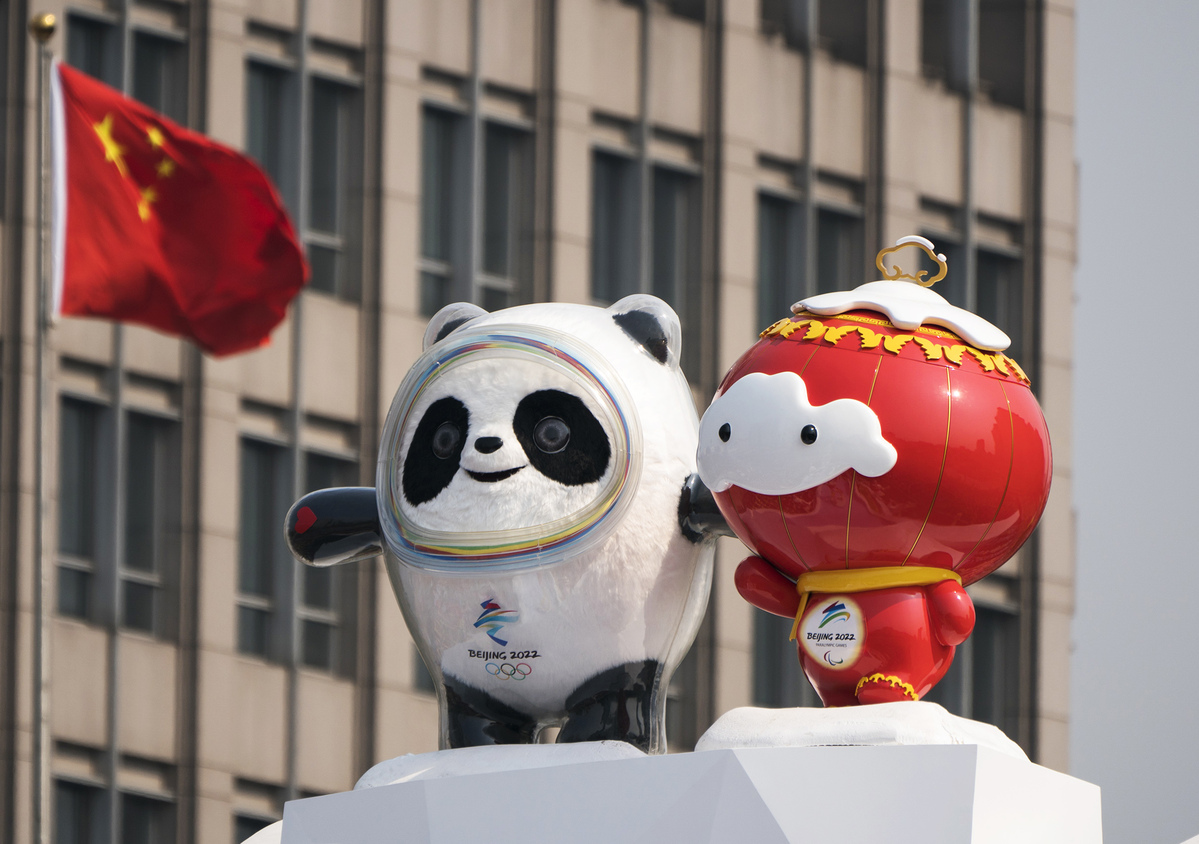 The utility tunnel project for the 2022 Winter Olympics in Beijing has passed its fire control inspection in the city's northwestern Yanqing district. It is one of the last pieces of infrastructure to be built in preparation for the competition.
The utility tunnel is a passage built underground to link utility lines — such as snow-making water, domestic water, reclaimed water, electricity, telecommunications and television cables — to competition venues.
It is the first comprehensive utility tunnel in the medium and high mountain areas of China, district authorities said.
Han Baojiang, vice-general manager of Beijing Infrastructure Investment City Utility Tunnel Co, said the 7.9-km tunnel, which runs between Foyukou reservoir and Tangba in the core Olympic area, is an "energy lifeline" that ensures supplies to facilities such as the National Alpine Ski Center, the National Sliding Center, the Olympic Village and the media center.
"The eastern end of the tunnel is at an altitude of 550 meters, while the western side near the Olympic Village is at 1,050 meters," Han said.
Because the tunnel is in the peripheral area of the Songshan National Nature Reserve, construction is difficult. There are steep slopes, high safety requirement, sharp elevation differences and stringent rules for ecological and environmental protection.
On Monday, engineers from Yanqing district, the tunnel company and a division of China Railway Co tested various linkages to ensure the tunnel's firefighting system can extinguish a fire to protect the entire facility.