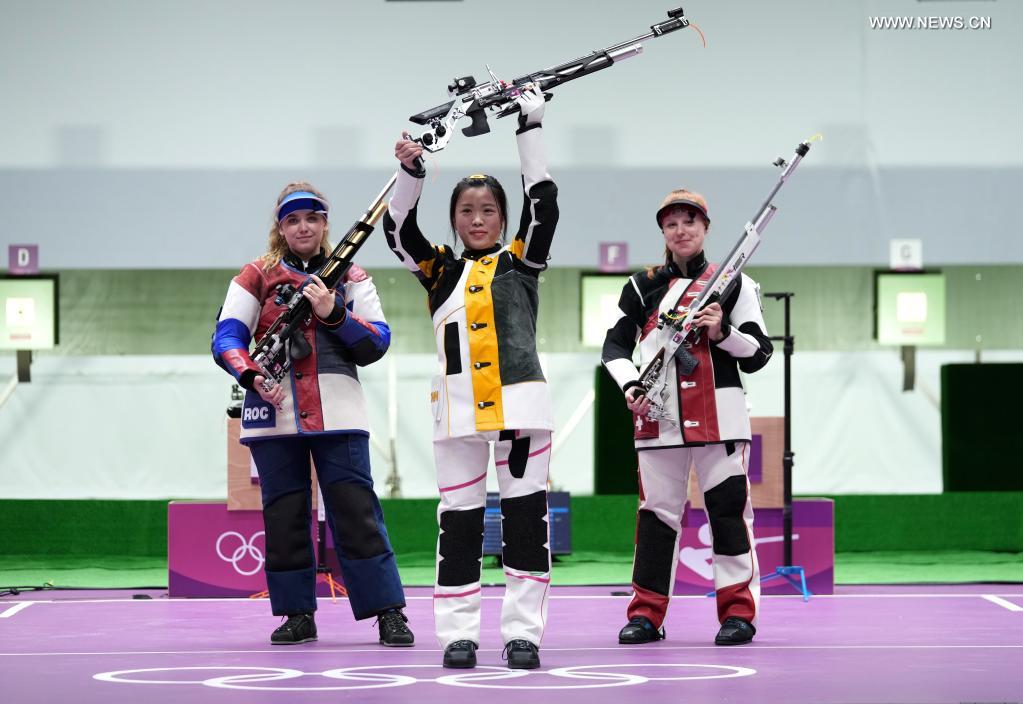 Chinese young gun Yang Qian claimed the first gold of the Tokyo Olympics with a victory in women's 10m air rifle on Saturday.
Russian markswoman Anastasiia Galashina took the silver and Nina Christen of Switzerland bagged the bronze.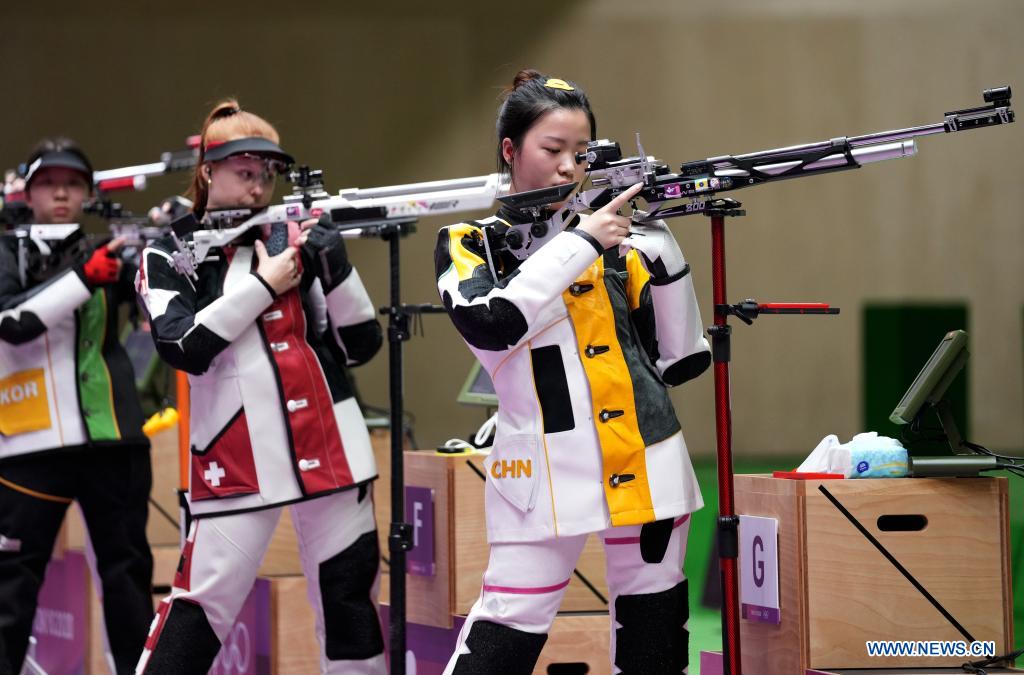 Yang, who was ranked sixth in the qualification, scored 251.8 points in the final, beating Galashina's 251.1 points to set off Team China to a fine start in Tokyo.
"I am very happy and proud to win this gold," said the 21-year-old in a calm tone.
The result set the bar for future Olympic competitors as Tokyo 2020 is the first games under new competition rules for the event.
Trailing by a mere 0.1 point ahead of the final two shots, Yang saw the gap widened despite a 10.7-point shot, as her rival made an impressive 10.8.
However, when it came to the last shot that would define the eventual champion, Galashina surprisingly shot for 8.9 points, and conceded the Olympic title to Yang, who had a sub-par 9.8.
"I was extremely nervous before the final shot, and all I could do was to soothe my emotions," the newly crowned Olympic champion recalled.
"I wasn't as composed as I appeared to be. During the qualification and the final I kept adjusting my mentality gradually, trying to shake the pressure off me, and I think I did well in doing so," she added.
Despite losing the gold, Galashina was happy bringing home a medal in her first Olympic appearance.
"I had mixed feelings, joy and bitterness at the same time. But now I am happy. I made a mistake. Nothing major. It will allow me to learn something, it's a lesson for the future," the 24-year-old Russian said.
Being the only shooter with Olympic experience in the eight-woman final, Christen was hit by unexpected joy winning a bronze medal.
"I'm feeling really lucky. I didn't expect it to be a medal on the first day in the first discipline. It's not my main discipline but I'm so, so happy," said the Swiss, who will be competing in 50m rifle 3 positions on July 31.
Yang had to withstand an agonizing wait for other shooters to finish their shots before securing a berth in the final. Hot favorites Indian duo, world record holder Apurvi Chandela and world no.1 Elavenil Valarivan, bowed out after the 60-shot qualification round.
Norwegian Jeanette Hegg Duestad was the dark horse in the qualification, setting an Olympic record of 632.9 points. But the 22-year-old narrowly missed the podium in the final.