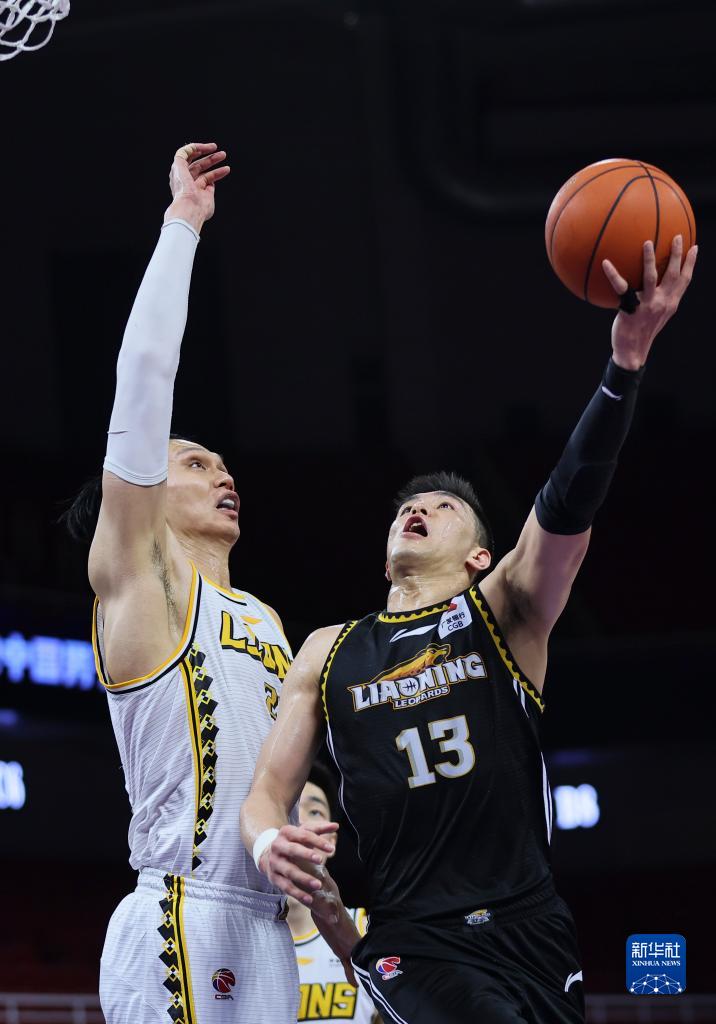 The Liaoning Flying Leopards are one step away from the CBA title after defeating the Zhejiang Lions 87-73 on Sunday to lead 3-0 in the best-of-seven finals.

Zhejiang continued to put Jarrod Jones on the starter list to replace injured power forward Hu Jinqiu, while Liaoning retained its previous lineup, lifting veteran Li Xiaoxu's playoff appearances to the top ten in CBA history.
Neither team had smooth runs as they started with tight defenses. Zhang Zhenlin's step-back three-pointer and alley-oop dunk helped Liaoning end the first quarter with a 20-15 lead.
Although only shooting 14.3 percent behind the three-point line in the first half, Liaoning managed to score in the paint, enlarging the gap to 10 points, 46-36.
Liaoning's offense did not abate after the break. Zhang made another three-pointer and Eric Moreland, assisted by Guo Ailun and Zhao Jiwei, kept attacking the rim. Jiang Wen's three-pointer at top of the circle seemed to start Zhejiang's fight-back, but the wave was soon dismissed by Zhao's three-pointers. Liaoning widened the lead to 17 at the end of the third quarter.
Zhejiang put star guard Sun Minghui on the bench for the most time in the last 12 minutes but the team's offense pointed by Xu Ke was slightly better. However, Liaoning didn't leave any chance for its rival, with Guo and Zhao's three-pointers sealing an 87-73 win.
"The whole team played well, we will put in our best efforts to secure the title. Moreland's individual efforts and the team's relaxed atmosphere helped him integrate into the team well," Liaoning head coach Yang Ming said after the game.
Although facing considerable challenges, Zhejiang head coach Wang Bo said his side would still go all out in Game 4. "We will not give up in the next game, and I will give young players a chance to present."
Guo had 22 points to lead the scoreboard, Moreland added 17 points and grabbed 16 rebounds.
Zhejiang's Xu Zhonghao scored 12, with Sun adding 11.
Game 4 of the CBA finals will be held on Tuesday, April 26.