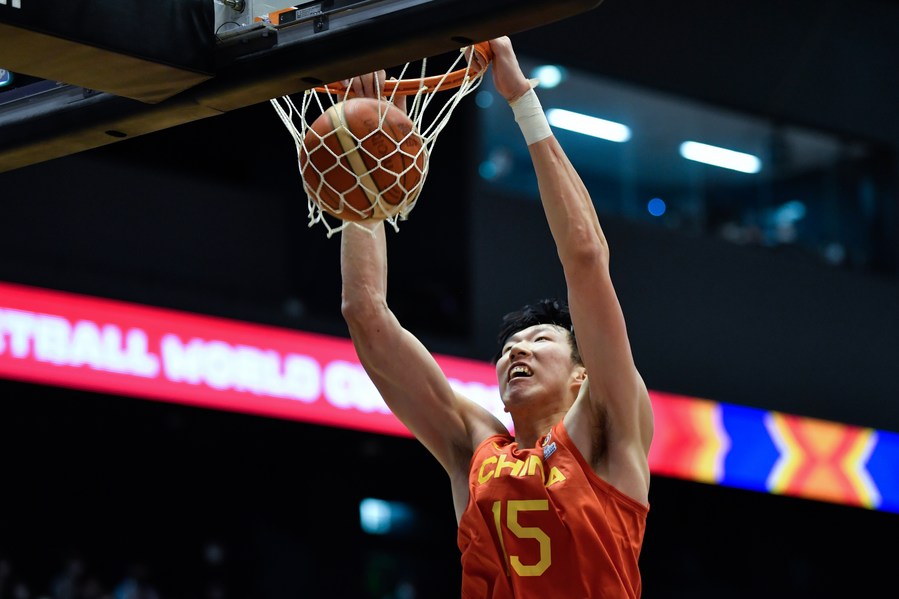 Chinese basketball player Zhou Qi will continue to play overseas in the upcoming season, his agent said on Monday.
In a statement released on social media, Zhou's representatives New Level Sports Group said that the 26-year-old center has been making significant progress since he first played overseas in 2021.
"We believe Zhou will keep improving his technique and better serve our country," read the statement.
Zhou, who has just returned from two months on international duty, including the FIBA World Cup Asian qualifiers and the FIBA Asia Cup, is currently spending time with his family.
No details were revealed on where he would be heading.
Zhou played with the South East Melbourne Phoenix in the Australian National Basketball League (NBL) last season. Before heading to Australia, he had played five seasons for the Xinjiang Flying Tigers, who have already pre-registered him for the new Chinese Basketball Association (CBA) league season.
The disputes between Zhou and the Tigers remain unsettled, while Zhou has the option of playing overseas according to the CBA's terms of registration.