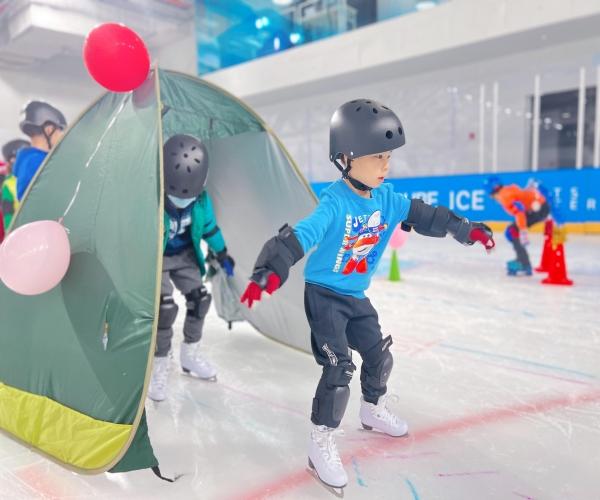 The Ice Sports Center of the National Aquatics Center in Beijing was selected as one of the 30 "Beijing Off-Campus Ice and Snow Activity Centers for Youth" on Jan. 7, 2023.

The assessment work was carried out by the Beijing Municipal Bureau of Sports and the Beijing Municipal Education Commission. The move aims to boost ice and snow sports among teenagers, create more off-campus sports centers, regulate the development of winter sports facilities, and connect training courses in and outside schools.
Located 11 meters beneath the National Aquatics Center's south square, the Ice Sports Center encompasses a 1,830 square meter standard ice rink and a standard four-track curling rink, with overall operations covering 8,000 square meters.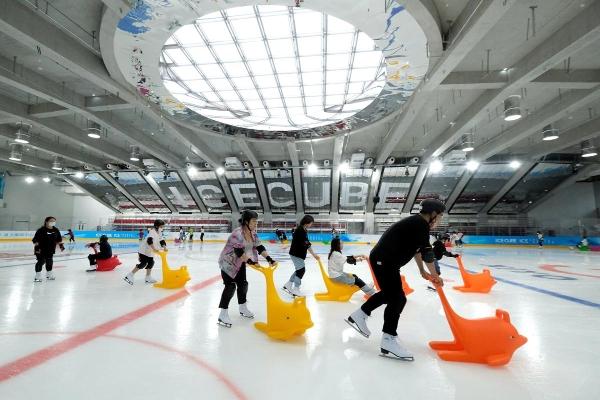 As one of the legacies of Beijing 2022 Winter Olympic Games, the center has been transformed into an ice sports complex since opening to the public on Aug. 8, 2022, also China's National Fitness Day. It has hosted a wide range of activities aimed at promoting Winter Olympic culture, popularizing curling, launching fitness projects, providing ice sports training, and hosting high-quality competitions. It also serves as the city's landmark for sports tourism and a platform for artistic performances.

Looking ahead, the Ice Sports Center will make the most of its Olympic-standard curling venue, popularize Winter Olympic culture and winter sports in China, and work to become a top-level venue for people to practice ice sports.