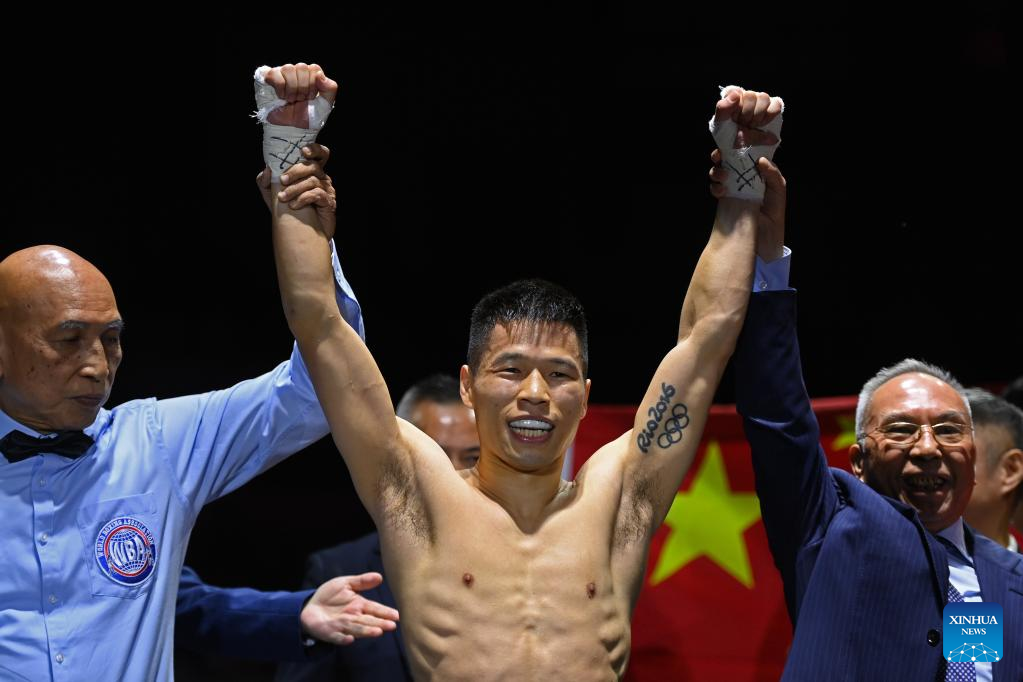 With a first round knockout (KO), Chinese boxer Lyu Bin beat Yutthana Kaensa of Thailand to win the World Boxing Association (WBA) International Super Flyweight Championship in Yongkang, Zhengjiang Province on Thursday.

With a record of 24-4-0, 1 KO, Kaensa is far more experienced than Lyu in professional boxing, who only turned professional in 2018 with a record of 2-1-0, 1 KO. But Lyu seemed confident in front of the home crowd, vowing to keep the belt in Yongkang in the pre-fight press conference.
At the Yongkang Sports Center gymnasium, it only took Lyu one minute and 39 seconds to claim the title with a heavy rear hook on the abdomen.
"This is my first fight in Yongkang and it's a good start," Lyu said after the fight.
In the other main fight of the night, Aekkawee Kaewmanee of Thailand withdrew from the fight due to injury after five rounds, allowing China's Yeerlan Nuerlanbieke to take the WBA East Asia super lightweight championship.
Meanwhile, Chinese boxers Tao Zhongchao, Zhang Zhaoxin, Yeerjialahasi Laayibieke and Wu Hanyun beat their respective opponents.