Top-ranked Sun Yingsha and Fan Zhendong came out as the women's and men's singles winners as China took all five titles on offer at the World Table Tennis (WTT) Singapore Smash on Sunday.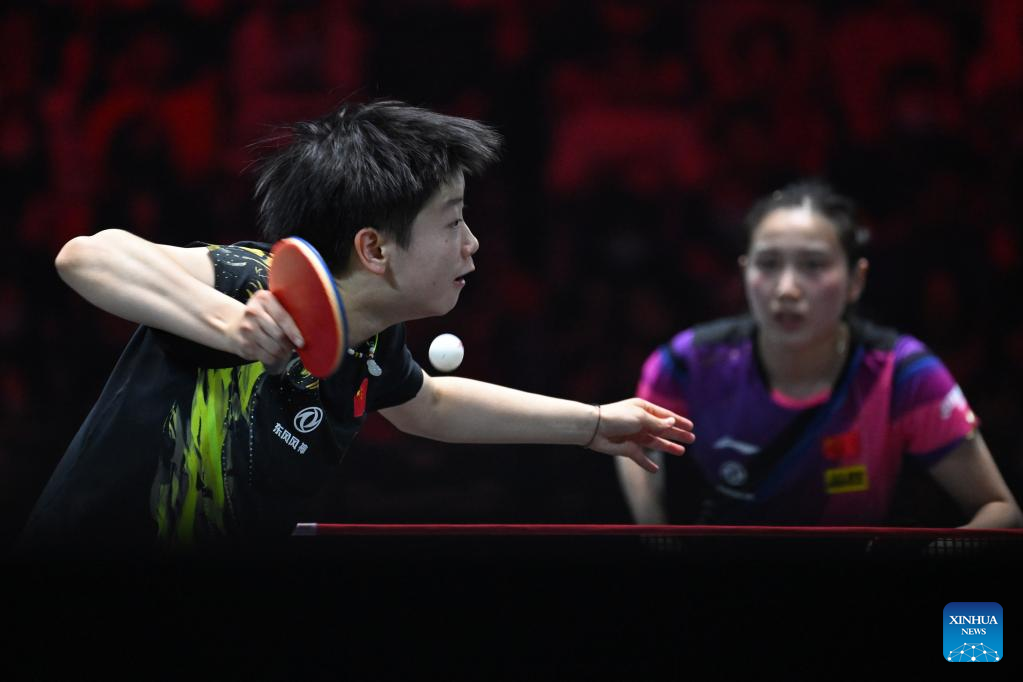 After sharing the spoils with her teammate Qian Tianyi in the first two games, Sun won the next three games 13-11, 11-6, 11-7 to secure her title in the women's singles.
It was Sun's third crown in Singapore this year following her victories in the women's doubles and mixed doubles.
"I'm very happy to win three titles in one tournament," said Sun. "When I played at a later stage, I felt good in terms of concentration and fitness, and hopefully, I will continue to work hard in the upcoming matches."
Fan won the opening two games 11-5, 13-11 against his 34-year-old teammate Ma Long, who achieved a Grand Slam-winning feat in his career before Ma pulled one game back 11-8. But Fan regrouped again afterward to win the next two games 11-9, 11-9 to stand on top of the podium in the men's singles event.
"It seems that Ma is not affected by his age and he seems to have become better than himself in the past," admitted Fan. "So I need to do well both technically and mentally and get ready for any situation ahead of the match."
Prior to Sun and Fan's triumph in the singles events on Sunday, Wang Manyu/Sun Yingsha were crowned in the women's doubles on Saturday after getting past their teammates Chen Meng/Wang Yidi in full games, Fan Zhendong/Wang Chuqin defeated South Korean duo Jang Woo-jin/Lim Jong-hoon 3-1 in the men's doubles final, and Wang Chuqin/Sun Yingsha defeated Tomokazu Harimoto/Hina Hayata of Japan 3-1 in the mixed doubles final on Thursday.