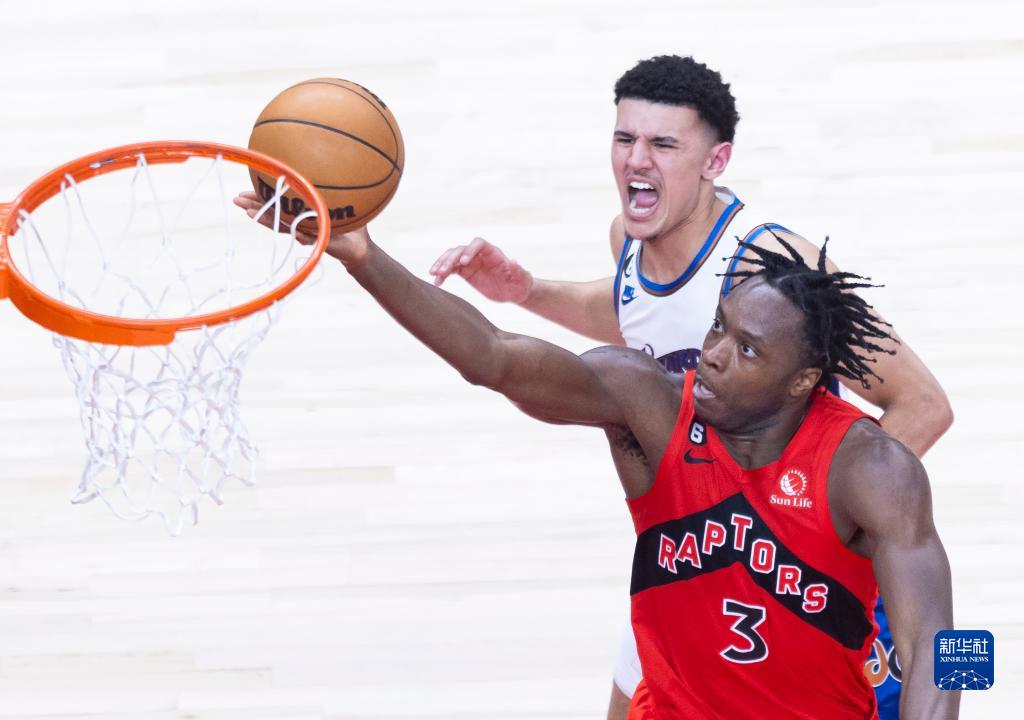 O.G. Anunoby scored a game-high 29 points and grabbed eight rebounds to propel the Toronto Raptors past the Washington Wizards 114-104 in Sunday night's NBA game.

Fred Van Vleet added 28 points for the Raptors, while Pascal Siakam (19 points and 11 rebounds) and Jakob Poeltl (12 points and 12 rebounds) respectively posted their 22nd and 19th double-doubles of the season.
With the win, Toronto improve to 37-38 on the season to match the record of the eighth-ranked Atlanta Hawks, who currently hold the tie-breaker due to winning the season series 2-1 against the Raptors. The Chicago Bulls, who have won seven of their last nine games, trail both teams by half a game.
Anunoby had a blazing first quarter with four three-pointers and 18 points, a career-high for points in a quarter. By halftime, the Raptors were ahead 63-46 before the Wizards cut the lead to 87-84 after the third quarter. Toronto put the game out of reach by starting the fourth quarter with a 21-6 run.
"O.G. obviously had it going tonight," said Raptors head coach Nick Nurse in the post-game press conference. "When guys are feeling it, you just want to let them get to where they want to get to and keep letting it go. That's what you saw tonight."
Over his last nine games, British-born Anunoby has been on a tear, averaging 20.0 points while shooting 61.1 percent from the field and 53.7 percent from the three-point line. Anunoby leads the league in steals with 1.97 per game, ahead of Jimmy Butler (1.87) and Fred Van Vleet (1.73).
With seven games left this season, Anunoby and his teammates will host the Miami Heat on Tuesday before closing out the season on the road for five of their final six games.